Using the college font generator create your own amazing printable college text. Just select from the templates and click on the edit design button to begin. Download cut-friendly SVG file for Cricut and Silhouette machines.
TIPS:
Follow the step by step
help tutorial
on how to use the tool effectively.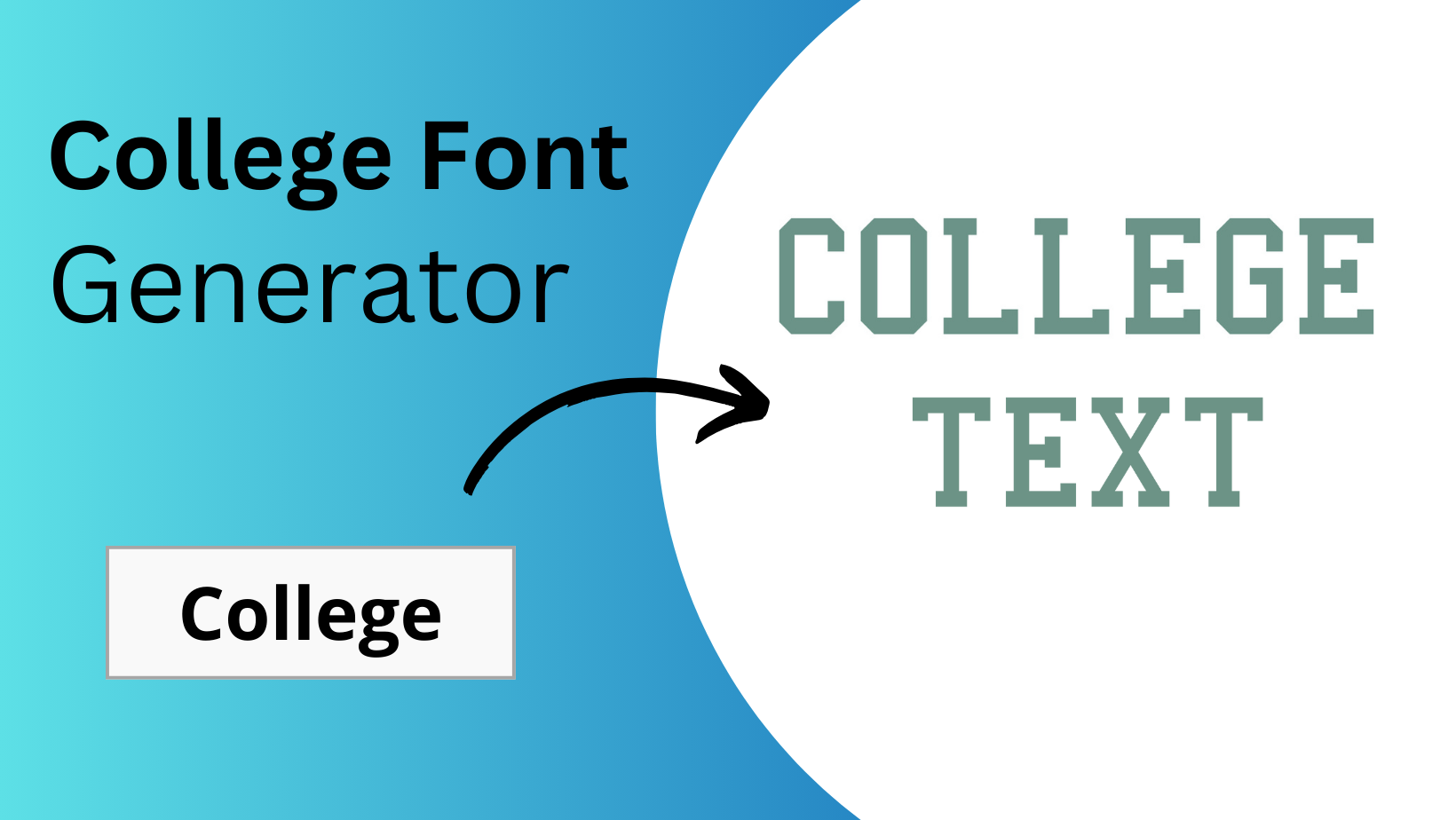 Printable College Font
Listed below are the templates for the printable college letters. Click on the "Edit Design" button to begin.

Simple College Font
Psst! You might also like some of these similar font generators.
SUGGEST US
We are constantly working on enhancing the application by adding new features and various new templates. If you experience any issues or you have any suggestions for us with this tool, feel free to contact us at info@vectordad.com.
Pin it here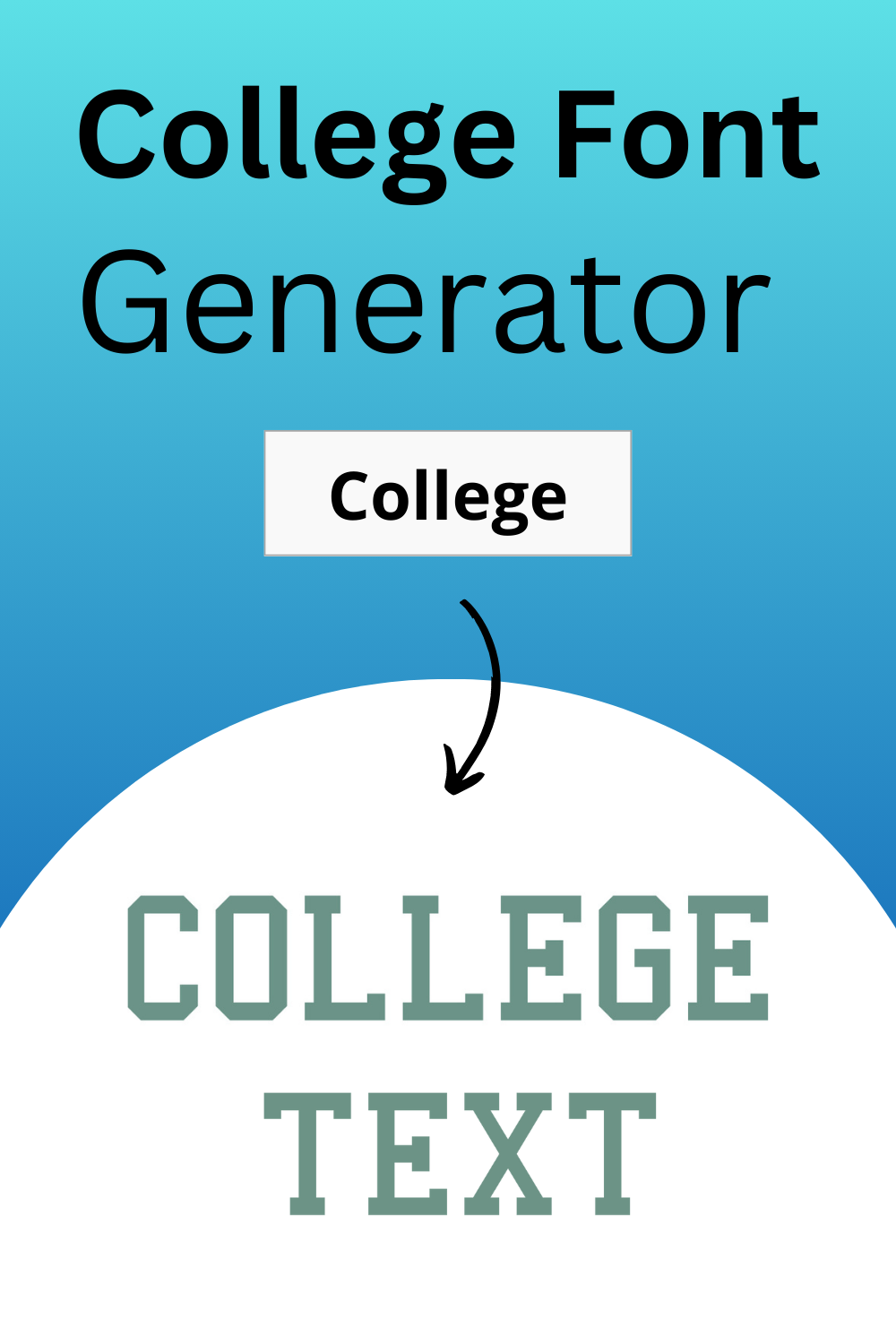 ---
Other Patterns, Stencils And DIY Designs
With these custom designs, you can create your own craft personalized, custom projects for your home, or even for selling online or at craft shows. These unique designs are perfect for coloring pages and sheets, crochet patterns, drawing and painting, SVG files for Cricut and Silhouette machines, hobbies, holiday crafts, iron-on designs, kid crafts, laser cutting, needlecrafts, preschool printables, quilting, sewing, scrapbooking, sign making, string art (nail art), wall art, wedding crafts, woodworking projects, and other delightful DIY arts and crafts. Now create and make something truly special with these wonderful design resources!
These printable designs can be easily transferred onto an array of materials, such as awards, baby bibs, bag tags, boards, face masks, phone cases, handbags, ID tags, key chains, kitchen wares, license plates, magnets, mouse pads, mugs, name badges, ornaments, pillows, photo frames, photo panels, plaques, signs, socks, tote bages, cardboard, cardstock, canvas, construction paper, fabric, felt, foam, glass, leather, metal, notebook paper, paper, parchment paper, photo paper, plastic, plexiglass, poster board, rubber, steel, vinyl, wax paper, wrapping paper, wood, and many more.
OTHER RELATED DESIGNING TOOLS
STEP BY STEP HELP TUTORIAL
It's super easy and fun to make your own printable college letters in no time using the college font generator tool. Choose the shape templates and follow the steps below.
1. Upload fonts:
Next, browse and upload your own font. The font change directly reflects the stage.
2. Type in your text:
Type your text in the textbox on top of the right-hand side section. Enter your text to directly preview the changes to the text on the stage on the left.
3. Change font color:
Next, change the font color from the color picker to switch between different colors. The font color change directly reflects the stage.
4. Download the final output:
Apply the above changes and download the final output as a high-quality PNG image or JPG image or vector SVG file format for your next great project.