Nowadays the trend in photo editing is line drawing or in other words photo to lineart. But it isn't easy for everyone. But with the vector dad photo to outline vectorizer you need not to be a master with the pen, digital or otherwise, to make line stencil. It is very easy to convert any image to outline with the help of image to outline vectorizer. This application will save your lot of drawing time. Try this on photos of your own, or your friends and family. This app converts any image to a sketch outline vector. Upload your profile images from the internet to sketch the outline. Download the output as vector SVG file in a single click.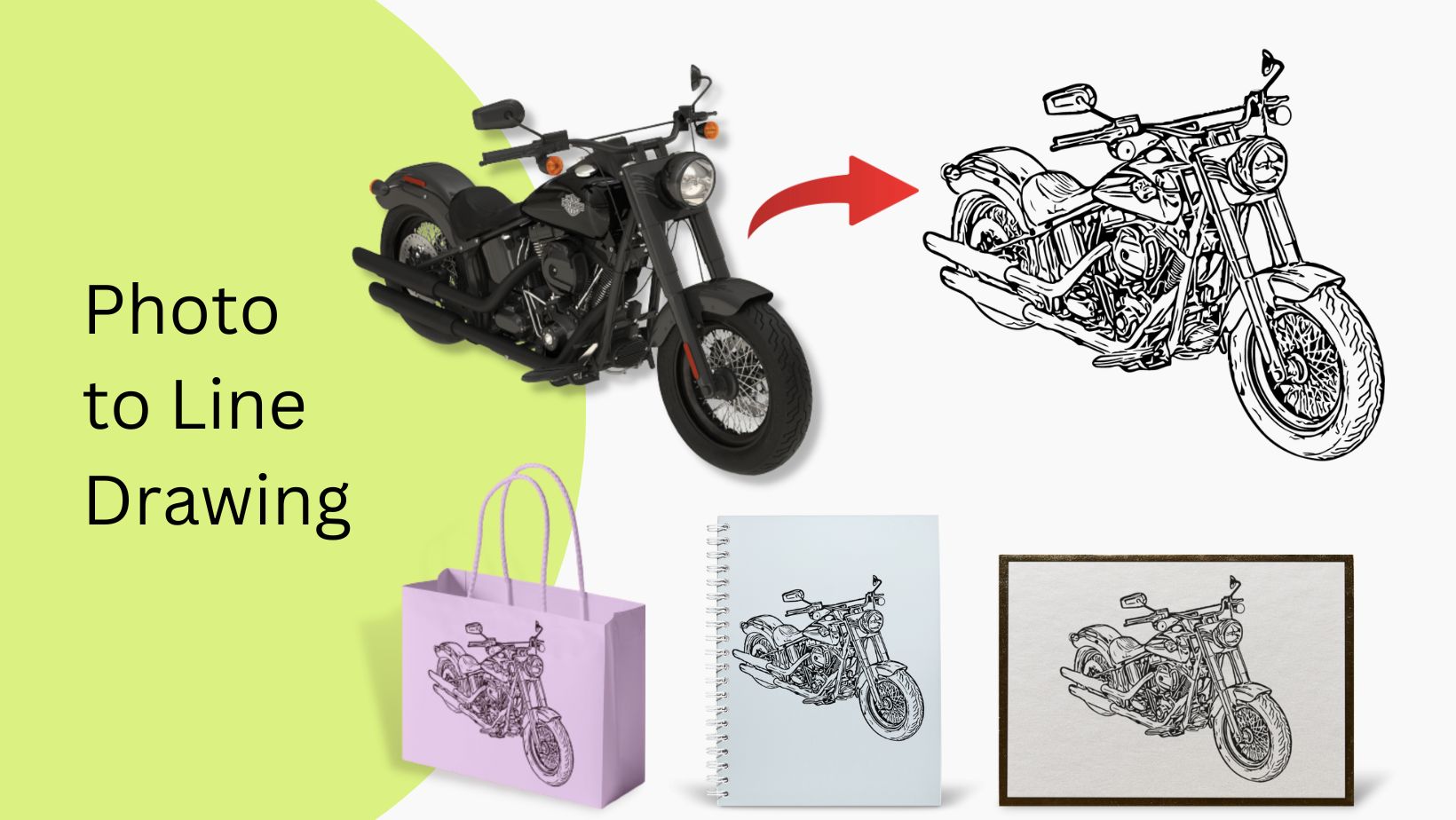 FAQs
How does it work?
Upload any favorite images and convert the same into an outline vector sketch. Supports PNG and JPG files. Once you upload, the line art converter instantly converts the image into a outline vector in the vector preview. Play around with the setting options. Change the brightness or change the detailing. Clean the small dots on the drawing by using the clean option slider. Works on the Desktop, Mobile and Tablet.
How do I outline my picture?
You can easily outline your picture or photo with the help of photo to outline application by vectordad. The image outline generator or picture outline maker helps you convert any image to a vector line art.
Is there an app to turn a photo into line art?
Vectordad is the best app where you can upload an image to turn into line art. If you want to turn photos into sketches that look like cartoons or line drawings, then photo to outline app is a good choice.
What app can convert picture to simple line drawing?
the line art generator app by vectordad can be used to outline pictures easily in a single click and the picture can be downloaded in vector SVG file.
Can you use Vectordad app to turn photo to outline for FREE?
Yes, you can use the Vectordad app to turn photo to outline for FREE.
How do I turn any image into a line art without knowing Photoshop?
It is not necessary to know photoshop to convert photo to line drawing online. You can easily do it by using the picture outline maker app from Vectordad.
Do I need to convert the output to a vector file?
Vectordad has one of the best apps for outlining pictures. It has the online outline creator which has a image and vector output. I can be used for coloring pages and print. The drawing time is instant and the app runs in the background.
---
Other Vector Tools