Coffee Sayings and Quotes (Free Cricut SVG Designs & Cliparts)
Free Coffee sayings and quotes (Cricut designs, SVG files, and clip art for crafters and DIY projects). Use these Coffee sayings and quotes on t-shirts, cups, caps, tumblers, tote bags, wall art, etc.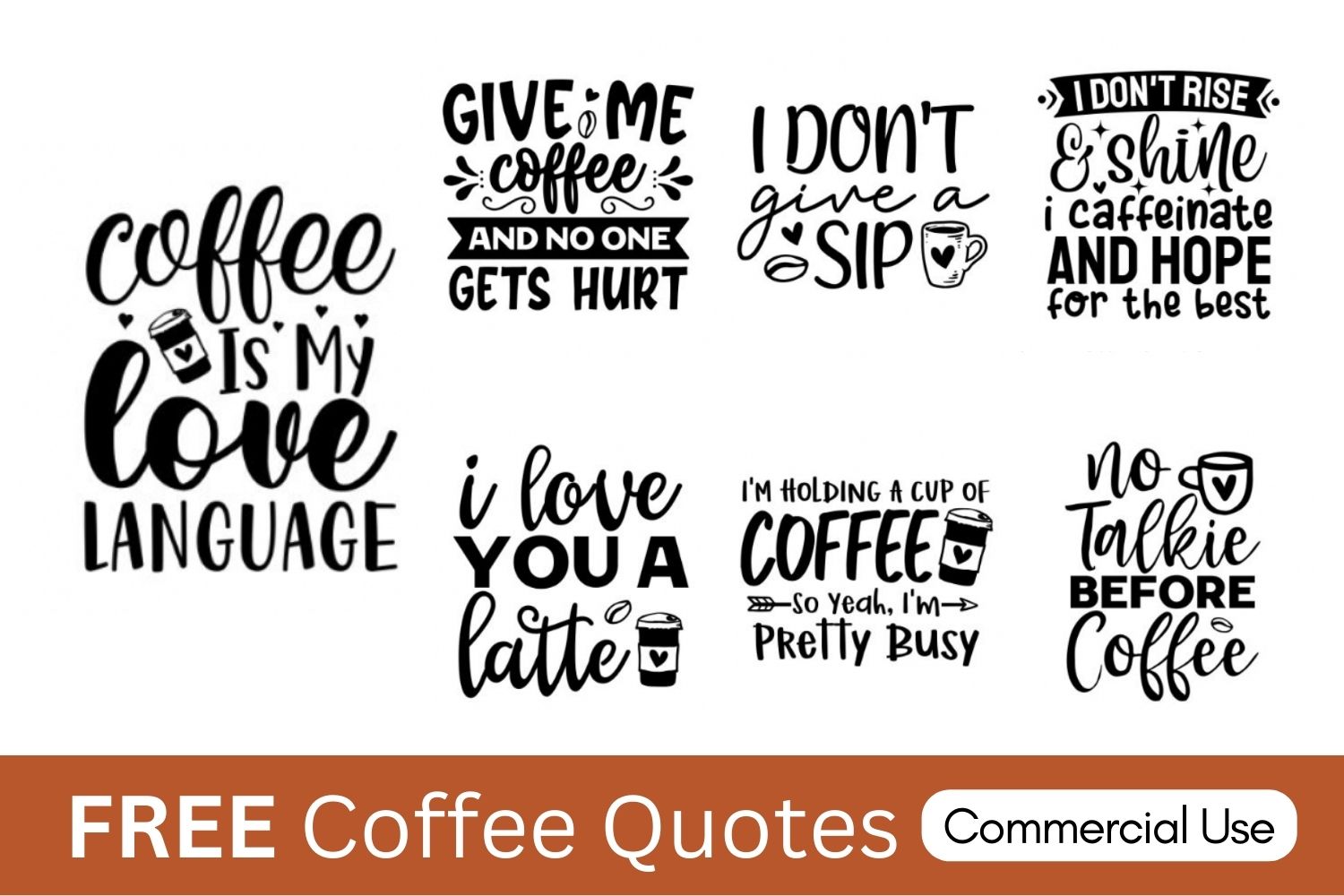 Use these printable short, funny, Coffee quotes, SVG files, quotes, and Cricut designs to create custom shirts, cups, holiday wall art, wall paintings, wall decorations, and other festive decorations.
Coffee Sayings & Quotes (Free Cricut SVG Designs & Cliparts)
Sayings & Quotes (Cliparts and Cricut SVG Designs)
Use these templates and patterns to decorate paper goods, cutting, notching, embossing, and drawing numerous materials. Use special personalized designs for your home and garden, retail stores, write-ups, and even online selling. Use these printable quotes and sayings, SVG files, and also coloring books and coloring sheets, standard-definition videos, eating utensils, cutting projects, kid jobs, laser cutting, needlecrafts, preschool printouts, quilting, garment decoration, sewing, scrapbooking, sign art, shirt decoration, t-shirt decoration, tumblers, wallpaper, wall paintings, weddings, and woodworking projects are among the major categories in this list of things that we can decorate. Fonts, designs, patterns, templates, stencils, clipart, .svg files, and vector-based cut files work with Cricut cutting machines, Silhouette cutting machines, and Brother cutting machines.
You can use these types of media to cut out your designs: cardboard, cardstock, canvas, construction paper, felt, foam, leather, notebook paper, paper, parchment paper, photo paper, plastic, poster board, vinyl, wax paper, wrapping paper, wood, and many other types.
Related designs