Create cool zentangle designs with this online zentangle maker. Simply browse and upload any silhouette photo or directly copy the photo and paste here to create a zentangle art or zentangle designs and then download the zentangle art or zentangle designs as vector SVG, PNG or JPEG output and then save or share your art.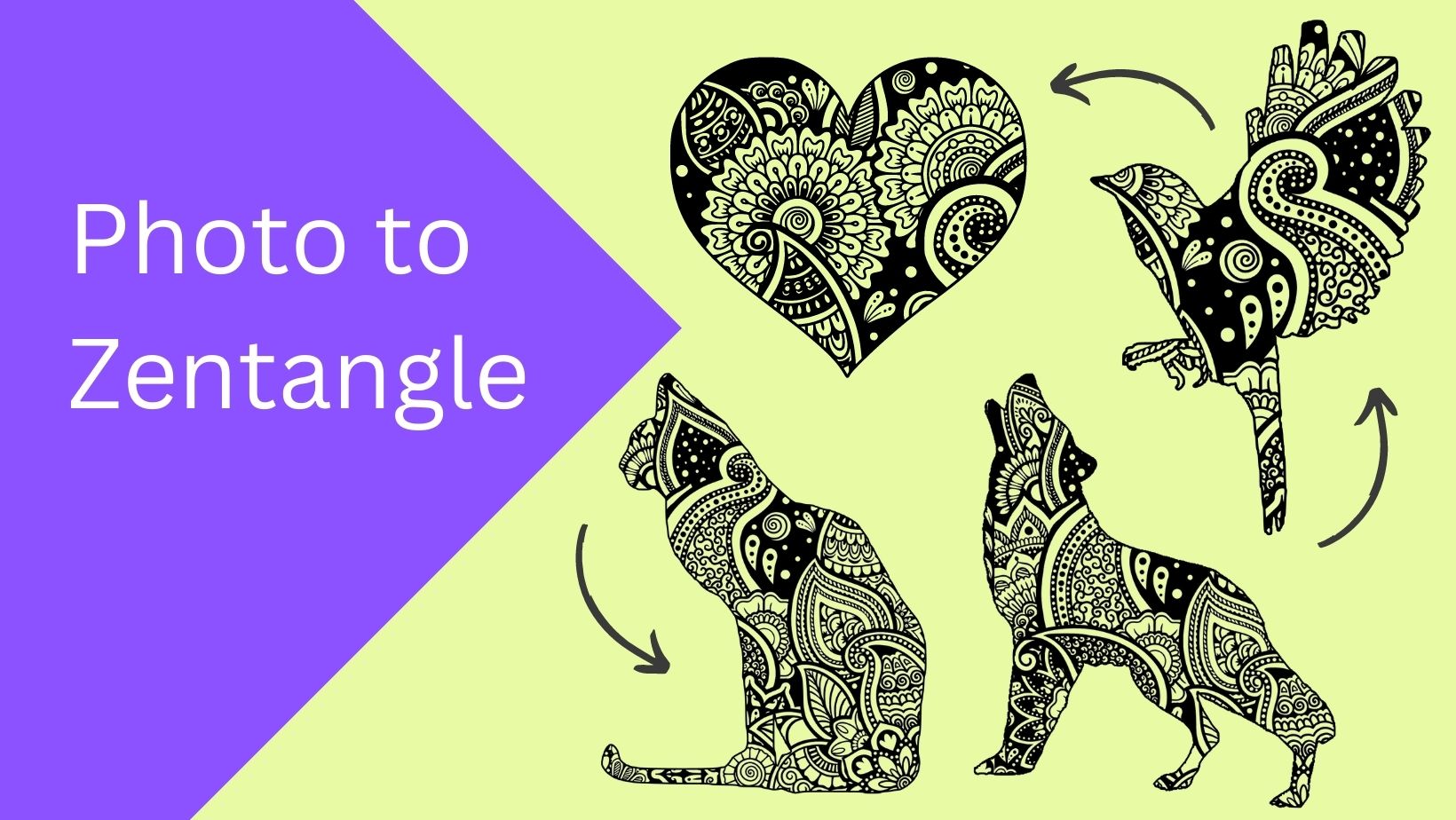 Personalizable Zentangle Maker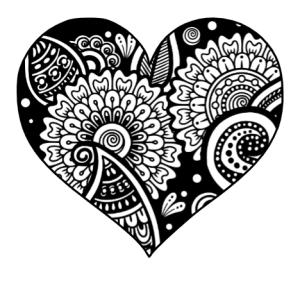 When was Zentangle invented?
Zentangle was created in 2004 by Rick Roberts, a multi skilled practitioner who has a lifelong understanding of meditation and mindful living and Maria Thomas, a highly skilled calligrapher and artist.
what are zentangle designs?
Zentangle designs are unplanned, abstract, black-and-white art created by a collection of beautiful patterns or styles and are always done in black ink on white paper.
Why is Zentangle healthy?
Many people find that creating zentangle designs or zentangle arts or zentangle patterns helps them to focus, relax, increased self-confidence, relieved stress and anxiety, improved eye-hand coordination, nurtured and developed creativity.The repetitive nature of the drawing process can be very calming and therapeutic.
Is Zentangle and Mandala same?
Mandalas are not just for fun, it can also be used as a spiritual tool that helps in channeling your subconscious thoughts. Whereas the zentangle art form is all about creating art pieces that help the creator to attain the state of meditativeness. But the important thing is that you are enjoying while creating the zentangle art and mandala designs.
Different types of Zentangles?
Zentangles are of many different types each with their own unique look and designs. Some of the most popular types of zentangles are as under:
The first type of zentangle is the basic zentangle, which is a simple design made up of repeating patterns. This type of zentangle is perfect for beginners, as it is easy to create and doesn't require any special skills.
Another popular type of zentangle is the Celtic knot zentangle. This type of zentangle features intricate designs that are based on Celtic knots. These knots are often used in Celtic artwork, and they can be very challenging to recreate. However, the results are always stunning.
Finally, there is the 3D zentangle. This type of zentangle uses raised lines to create a three-dimensional effect.
What type of paper is used for Zentangle?
A special type of paper is used for Zentangle drawings or designs or art called Zentangle tiles. These tiles are 3.5 inches square and have a smooth surface that is slightly textured. The texture of the paper helps to hold the ink and prevent smudging. Also, you can look for a Bristol or card stock with an ultra-smooth (or plate) finish. To avoid ink bleeding through your paper, look for a heavy weight paper or something labeled as "marker paper," which usually has a coating on one side to keep ink in.
What pencil is best for Zentangle?
For shading Zentangles, MONO Drawing Pencils offer professional quality results with this involved technique. The H, or hard pencils, is great for adding your strings. They also offer light shadow effects. The B, or soft pencils, give the deep, dark shadows and easily blend out with a tortillion.
How are Zentangle designs created?
Zentangles are created by drawing a series of interconnected lines and shapes with the help of Zentangle maker.The resulting design is often symmetrical and can be quite intricate. Zentangles are often used as mandalas, or meditative drawings. Zentangles can also be simply beautiful works of art. The intricate patterns and designs can be quite stunning. Zentangles can be hung on walls, framed, or even made into cards or other paper crafts.
Related designs