Kitchen Sayings and Quotes (Free Cricut SVG Designs & Cliparts)
Kitchen is the heart of the home, It is a hub of activity in an active household. Starting from cooking up our favorite meals to nourishing our bodies and spending some quality time with food(and family as well), hosting and entertaining friends, and using it as a place to converse over a steaming cup of tea. The kitchen is undoubtedly the most used room in the home and a place that is full of memories. And it would be nice for us if we also become a part of your lovely moments. Presenting you with some Free Kitchen sayings and quotes (Cricut designs, SVG files, and clip art for crafters and DIY projects). Use these Kitchen sayings and quotes on t-shirts, cups, caps, tumblers, wall art, etc.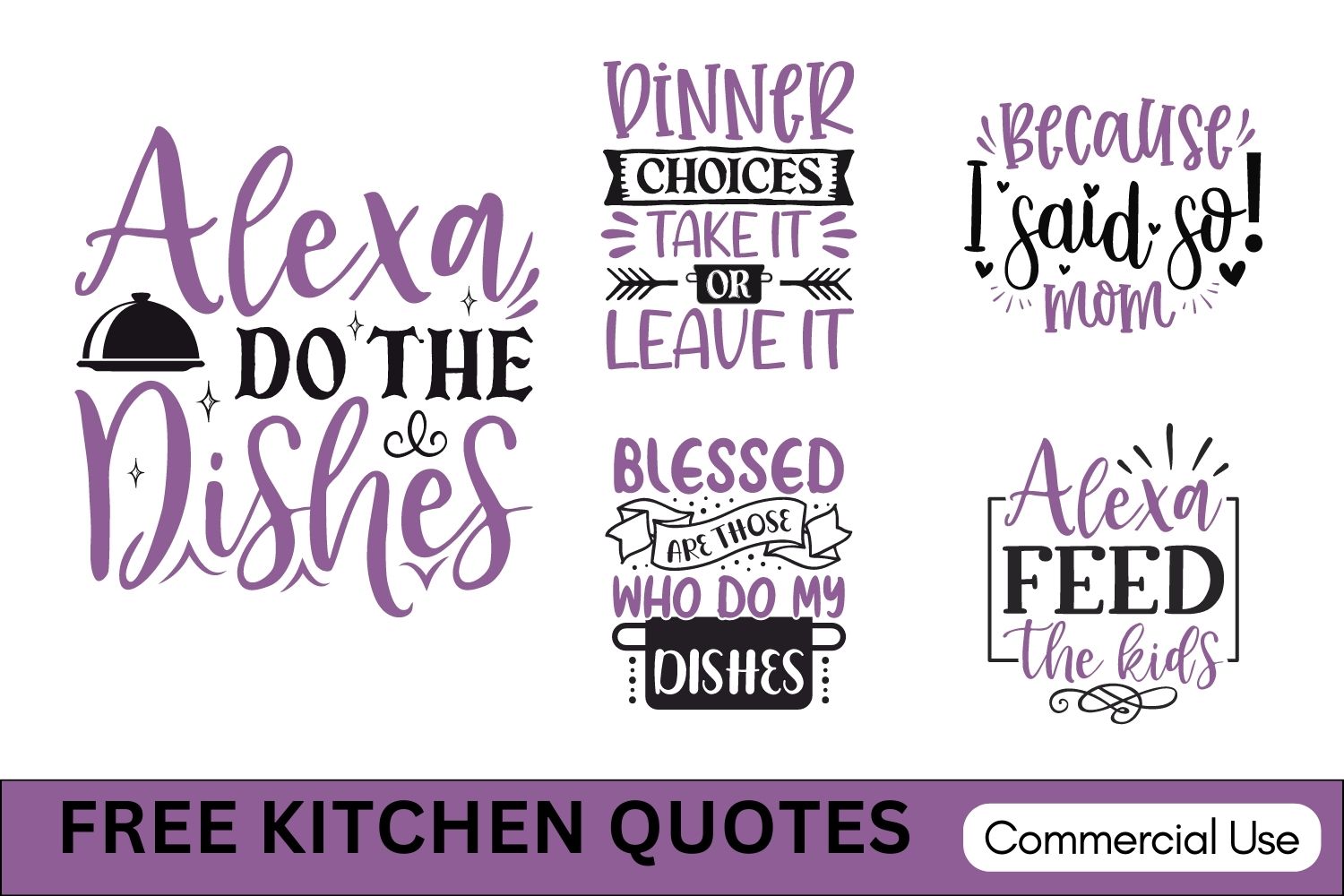 Use these printable short, funny, Kitchen quotes, SVG files, quotes, and Cricut designs to create custom shirts, cups, holiday wall art, wall paintings, wall decorations, and other festive decorations.
Kitchen Sayings & Quotes (Free Cricut SVG Designs & Cliparts)
Sayings & Quotes (Cliparts and Cricut SVG Designs)
The fondest memories of life are made when gathered around the table. Kitchen is a gathering place for friends and family, a place where memories are homemade and seasoned with love. The kitchen is a space where we gather with our favourite people making memories that last a lifetime. We love familiarity and traditions and in the kitchen, traditions are made, cemented and passed on in our lives. The secret ingredient having quality taste is always love. Happiness is a small house having a big kitchen. I don't think you could say the same for any other room in your home, at least not to the same level. A lot of important life lessons are taught by your near and dear ones at the kitchen. Creativity also hits at a different level at the place you love. And what better than making these forever lasting love moments with some classy and ever lasting SVG's from our site and print these customized designs on your day to day use items. Use these special personalized designs for your kitchen, t-shirt, Wall paintings. You can cut and use these SVG files with Cricut and Silhouette cutting machines.
Related designs