Convert your photo to stencil and create stunning hand-drawn effect vector graphics using the all-new Art Vectorizer by vectordad.
TIPS:
Follow the step by step
help tutorial
on how to use the tool effectively.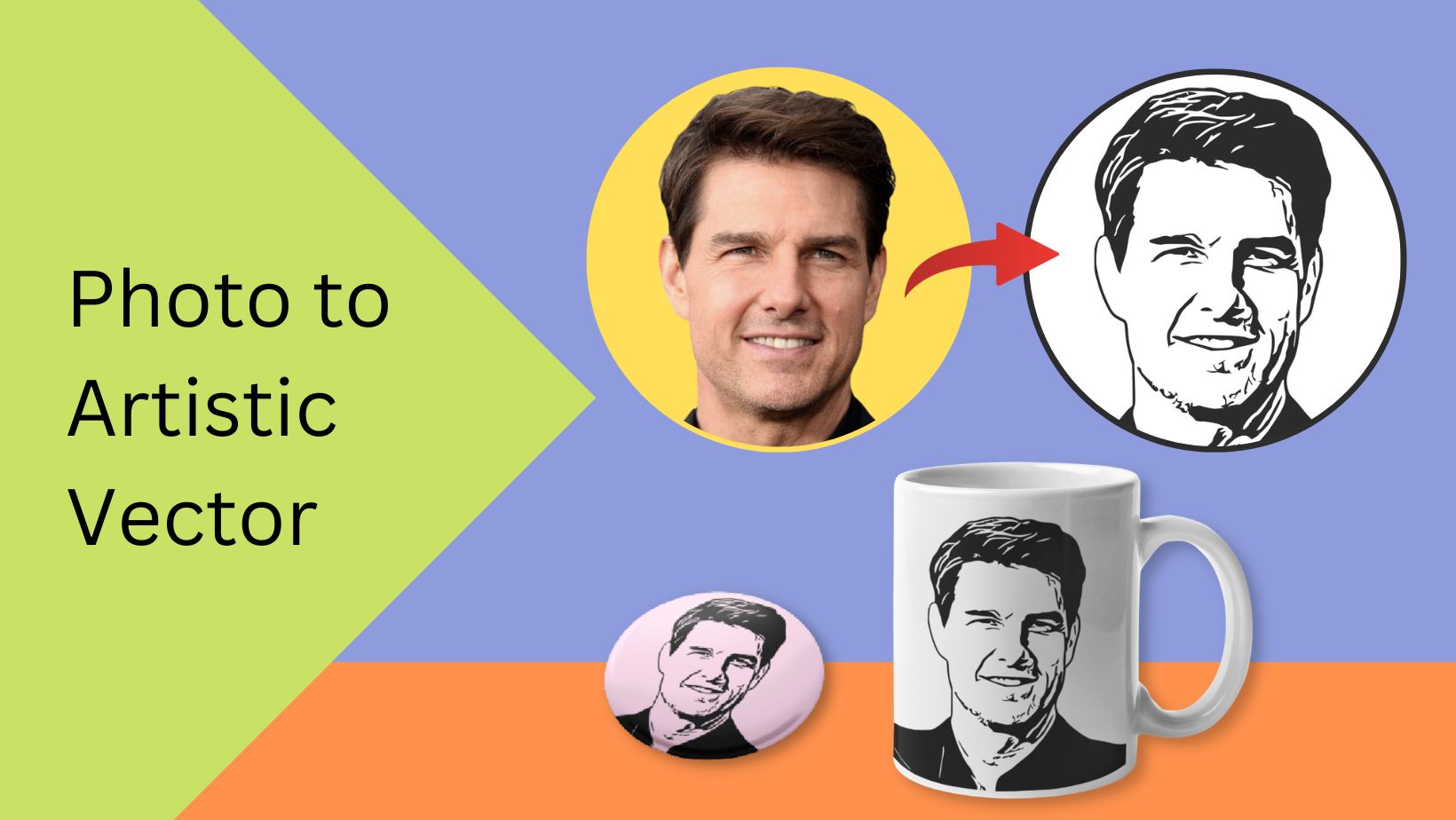 Psst! You might also like some of these similar tools.
SUGGEST US
We are constantly working on enhancing the Photo to Stencil generator application by adding new features. If you experience any issues or you have any suggestions for us with this online photo 2 stencil converter tool, feel free to contact us at info@vectordad.com.
Please share with us any features that you would like us to add to the application.
DESIGN, DOWNLOAD & SELL
Use our free stencil maker to create your own vinyl decals and stickers, t-shirts and apparel or iron-on vinyl, customized mugs and drinkware with vinyl or Infusible Ink transfers, personalized gifts such as keychains, ornaments, and coasters, customized home decor items like wall art, photo frames, clocks, and door mats, customized wedding and event decorations, such as centerpieces, place cards, and signs.
You can also use our stencil maker to create personalized stationery, including greeting cards, invitations, and envelopes, customized phone cases and laptop sleeves, customized car decals and magnets, personalized sports and fitness gear, such as water bottles, gym bags, and yoga mats.
Did you know: Blek Le Rat, Xavier Prou ​​to friends, is the father of the stencil. Parisian, architecture student, he discovers the world of graffiti for the first time during a trip to New York in the 1970s.
TThe file can be opened on various professional software like Adobe Illustrator, CorelDRAW, Adobe Photoshop, Inkscape, Sketch, Affinity Designer, Gravit Designer, Sketchbook, Cricut Design Space, Silhouette Studio, Powerpoint, etc after using our stencil maker.
Sell these designs as downloadables on various marketplaces like Etsy, Design Bundles, Creative Market, GraphicRiver, Sofontsy, Design Cuts, Society6, Redbubble, Gumroad, 99designs, ArtStation, Shutterstock, Adobe Stock and more. Make thousands of dollars selling on these platforms. You can also create Print-On-Demand products such as T-Shirts and Mugs and sell them on other marketplaces like Redbubble, Spreadshirt, Printify, Printful, Zazzle, Spring, etc through our stencil maker.
Convert your photo to stencil for free and get the printable version in no time. Use this free stencil stencil maker to convert photo to stencil, picture to stencil, turn photo into stencil, image to stencil, convert photo to tattoo stencil online free, stencil an image, stencil from image, stencil my photo, jpg to stencil, stencil online gratis, pic to stencil. 
Pin it here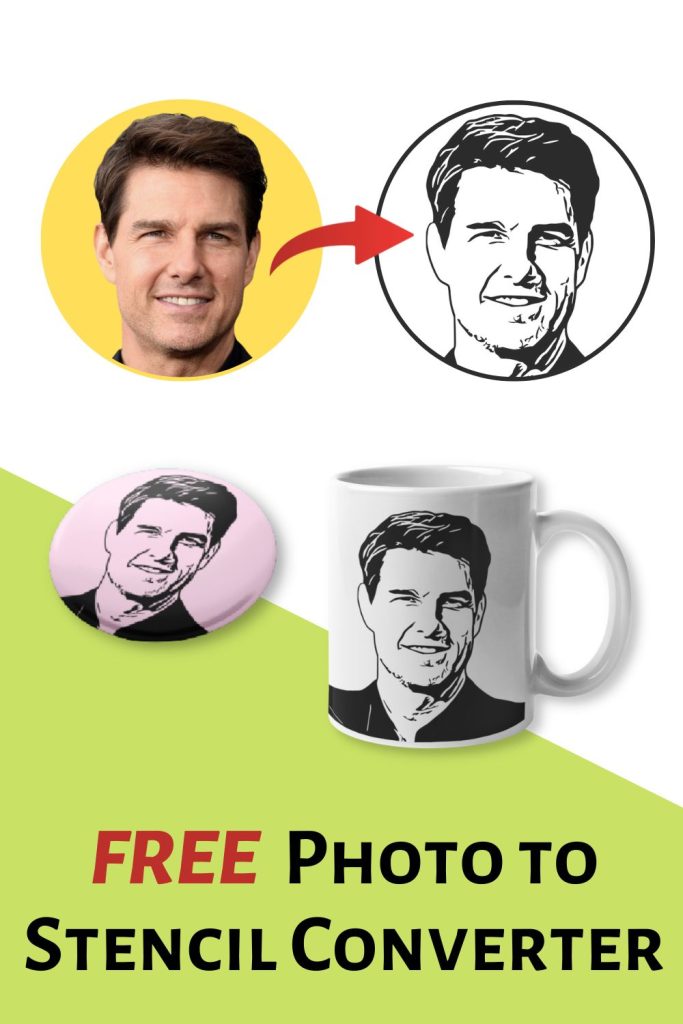 Other Patterns, Stencils And DIY Designs
With these custom designs, you can create your own craft personalized, custom projects for your home, or even for selling online or at craft shows. These unique designs are perfect for coloring pages and sheets, crochet patterns, drawing and painting, SVG files for Cricut and Silhouette machines, hobbies, holiday crafts, iron-on designs, kid crafts, laser cutting, needlecrafts, preschool printables, quilting, sewing, scrapbooking, sign making, string art (nail art), wall art, wedding crafts, woodworking projects, and other delightful DIY arts and crafts. Now create and make something truly special with these wonderful design resources!
These printable designs can be easily transferred onto an array of materials, such as awards, baby bibs, bag tags, boards, face masks, phone cases, handbags, ID tags, key chains, kitchen wares, license plates, magnets, mouse pads, mugs, name badges, ornaments, pillows, photo frames, photo panels, plaques, signs, socks, tote bages, cardboard, cardstock, canvas, construction paper, fabric, felt, foam, glass, leather, metal, notebook paper, paper, parchment paper, photo paper, plastic, plexiglass, poster board, rubber, steel, vinyl, wax paper, wrapping paper, wood, and many more.
---
OTHER RELATED DESIGNING TOOLS
STEP BY STEP HELP TUTORIAL
It's super easy and fun to generate a black and white stencil art. Follow the steps below.
1. Remove Background:
Removing a background from any image or photo is very easy. For best results use 
remove.bg
 to remove the background of the same before uploading.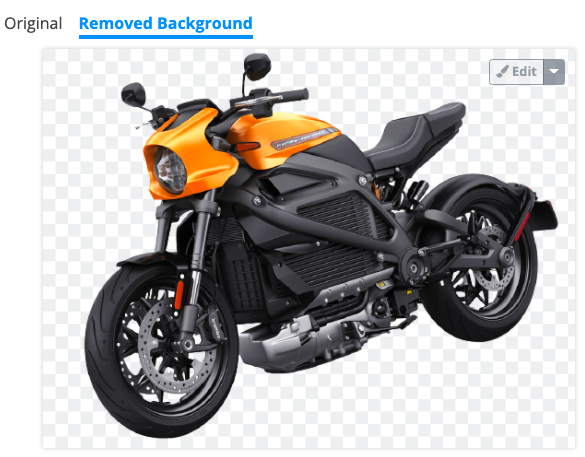 2. Upoad Photo:
Upload an image with a lighter background. Browse your any photo or image of PNG and JPG format or directly copy and paste an iamge here. After a few seconds, the background of the photo gets automatically removed.
Images of isolated objects such as cars, bikes, trees, and animals give the best results.
3. Preview and adjust:
Once you upload, the stencil creator instantly processes and converts the image into a stencil in the preview. Play around adjusting the setting options. Change the brightness or change the detailing. Clean the small dots on the drawing by using the clean option slider.You can make various setting sliders using the bottom panel. No software installation is needed. Works on the Desktop, Mobile, and Tablet.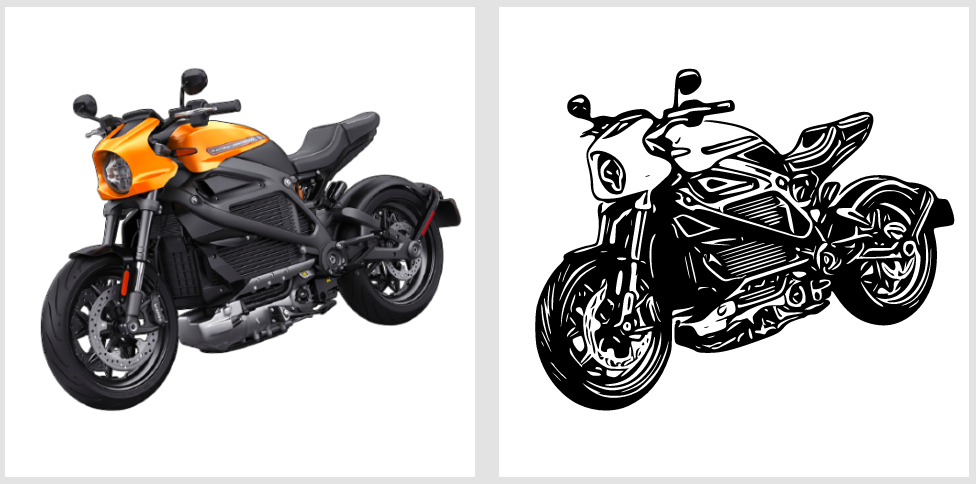 4. Pixel:
Enter the pixel size of the downloadable image maximum upto 6000 pixels to get the best quality and flawless illustration ready for a cut.
5. Download the final output:
Download the final output as a high-quality vector SVG file format, JPG format, PNG format, or PDF format for your next great project.