Convert your photo to stencil and create stunning hand-drawn effect vector graphics using the all-new Art Vectorizer.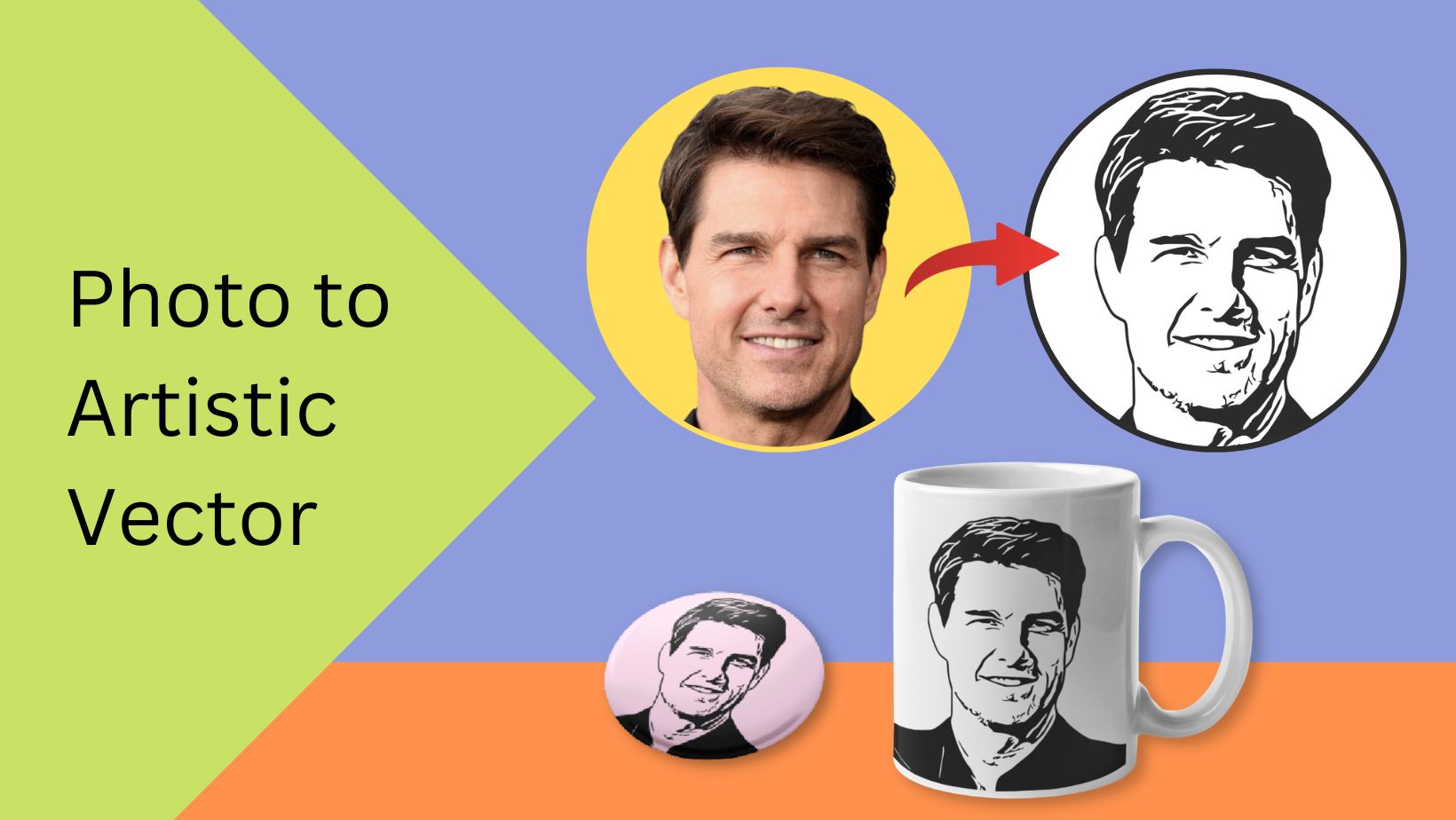 Steps to convert your photo to stencil
An artist visualizes every edge and corner of a photo before sketching them into vector art. AI technologies these days create similar visualization algorithms to generate stunning vector artwork from any image. These algorithms or programs detect the edges and corners according to the color shades similar to a vector artist.
Below are the steps you can follow to easily convert any photo to stencil art.
Remove Background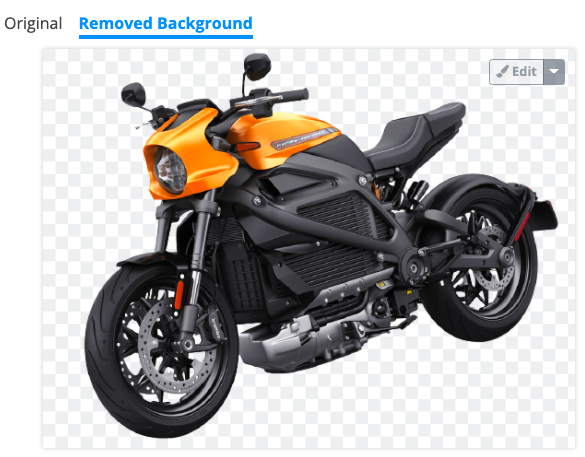 Upload an image with a lighter background.
For best results use https://remove.bg to remove the background of the image before uploading.
Removing the background using remove.bg is pretty easy and straightforward. Visit remove.bg and browse the image from your computer. After a few seconds, the background of the image gets automatically removed.

Images of isolated objects such as cars, bikes, trees, and animals give the best results.
Adjustments
After uploading the image here in the application, you can directly view the final result in the right-side view panel as shown below.
You can make various adjustments using the bottom panel.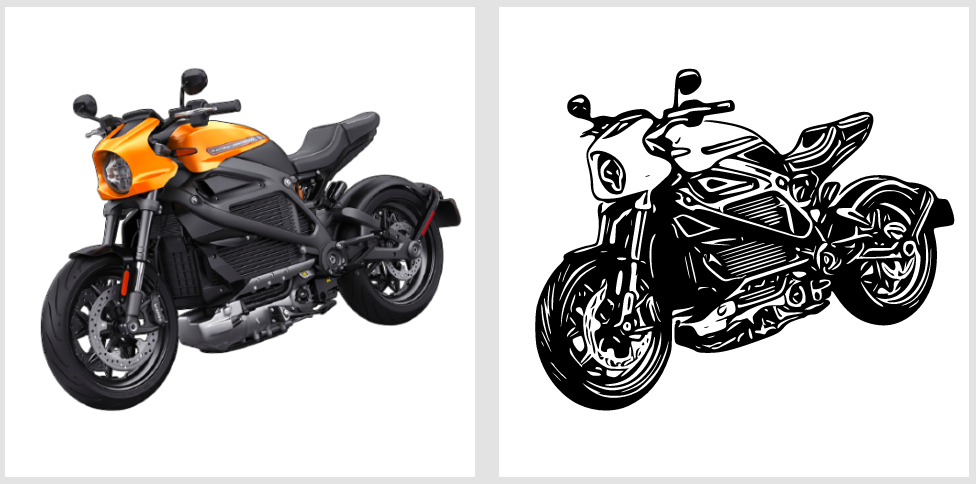 Download
Download the file as SVG by clicking on the "Download SVG" button. Your SVG is ready for print and cut. Upload it on Cricut design space or Silhouette studio or on any other software and get the best quality and flawless design ready for a cut.
FAQ
Which image formats can I use in the converter?
You can use PNG and JPG formats. Transparent PNG images work very well with the vectorizer.
Can I upload copyright-protected images?
We won't advise you to convert copyright-protected images. Please use your personal photos or public domain images in the converter.
Can I use the output SVG file for commercial purposes?
If the photo or image belongs to you or it is a public domain image or you own the copyright of the image, you can use it for any commercial use. Try to use the output for only personal use if you do not own the copyright.
Can I use my photo to generate outline vector?
Yes, we have a separate app to convert an image to outline
Can I use convert an image to a multi-color vector?
Yes, we have another app for converting a colored image to vector layered SVG.
Do you have an app that can convert my image to a silhouette?
Yes, we do :). We have an app that can easily convert a transparent PNG image to a silhouette vector SVG.
Is there any stencil creator online free app or photo stencil maker available?
Yes, the app Online Photo to Stencil from vector dad is available for free and can be used to create stencils, number stencils.
How to make a stencil from a picture or turn a picture into a stencil or turn photo into stencil?
This online photo to stencil generator application from vector dad will make a stencil from a picture.
Use of Vector Designs
Vector designs are great to decorate your home and also can be used for various craft shows, and to sell projects online. They are also a good choice for coloring books, anion patterns for crochet, drawing and painting, SVG files (to cut with a silhouette or Cricut), hobbies, holiday crafts, Cricut iron-on designs, kid crafts, laser cutting, service station embroidery, needlecrafts, woodworking projects, school printables, scrapbooking, sign making, nail-art and also for various types of DIY arts and crafts.
Items decorated include t-shirts, aprons, bags, blankets, backpacks, Christmas cards, Christmas stockings, coffee mugs, doormats, gifts, glass, luggage, mugs, napkins, necklaces, pajamas, pillows, robes, shirts, socks, stationaries, towels, etc.
Materials on which vector designs can be applied
These vector designs are layered. They are cuttable and printable and can be transferred to different types of materials such as cardboard, cardstock, canvas, construction paper, fabric, felt, foam, glass, leather, metal, notebook paper, paper, parchment paper, photo paper, plastic, plexiglass, poster board, rubber, steel, vinyl, wax paper, wood, and much more.
---
Other Vector Tools