Create amazing Curved Text effects using the all-new Curved Text Generator app. Just type in your text and watch the text change in the preview. Edit fonts, font style, letter spacing, and font size using the fun-to-use controls. The bent text generator has so many different templates to try.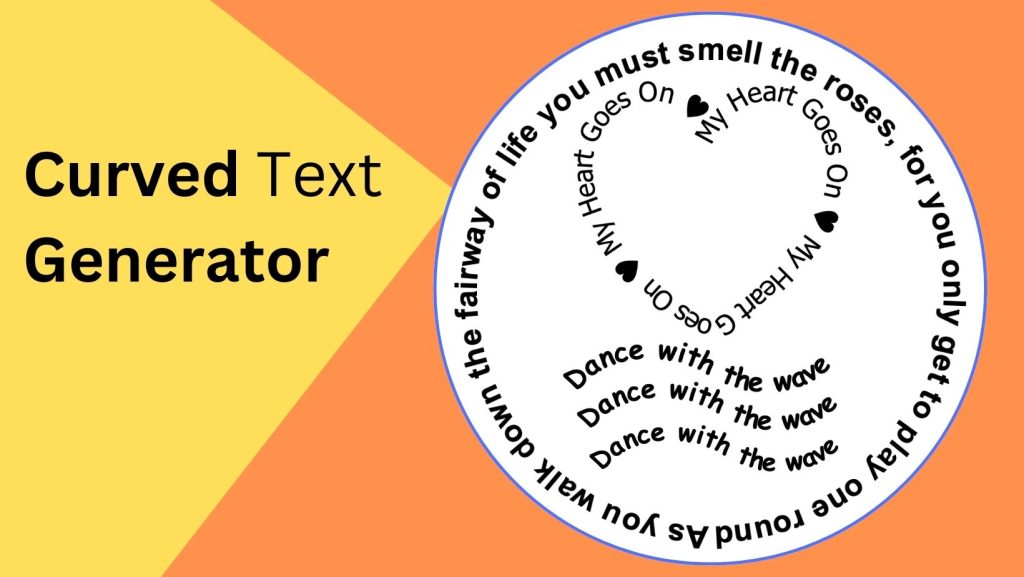 Start exploring the app today. Click the templates to begin designing today.



Steps to use the Curved Text generator
It's super easy and fun to create your Curved Text in no time. Follow the steps below
Type in your text
Type your name, quotes, or sayings in the textbox on top of the right-hand side section. You can directly preview the changes to the text on the stage on the left.
Change font
Choose the font from the fonts dropdown to switch between different fonts. The font change directly reflects on the stage.
Change font style
Make the text bold or italic using the B or I buttons just beside the font dropdown.
Change font size
Drag the font size slider to change the font size to fit the text to the spiral path.
Change letter spacing
Add space between the characters by using the letter spacing slider.
Download output
Download the final output as a high-quality PNG image or vector SVG file.
Related Apps