Online Silhouette Maker
The Online Silhouette Maker App is very easy to use with all the tools and options needed to convert an image to silhouette graphics. Vector Dad app helps the user to convert an image to a silhouette, edit, and design in a single click.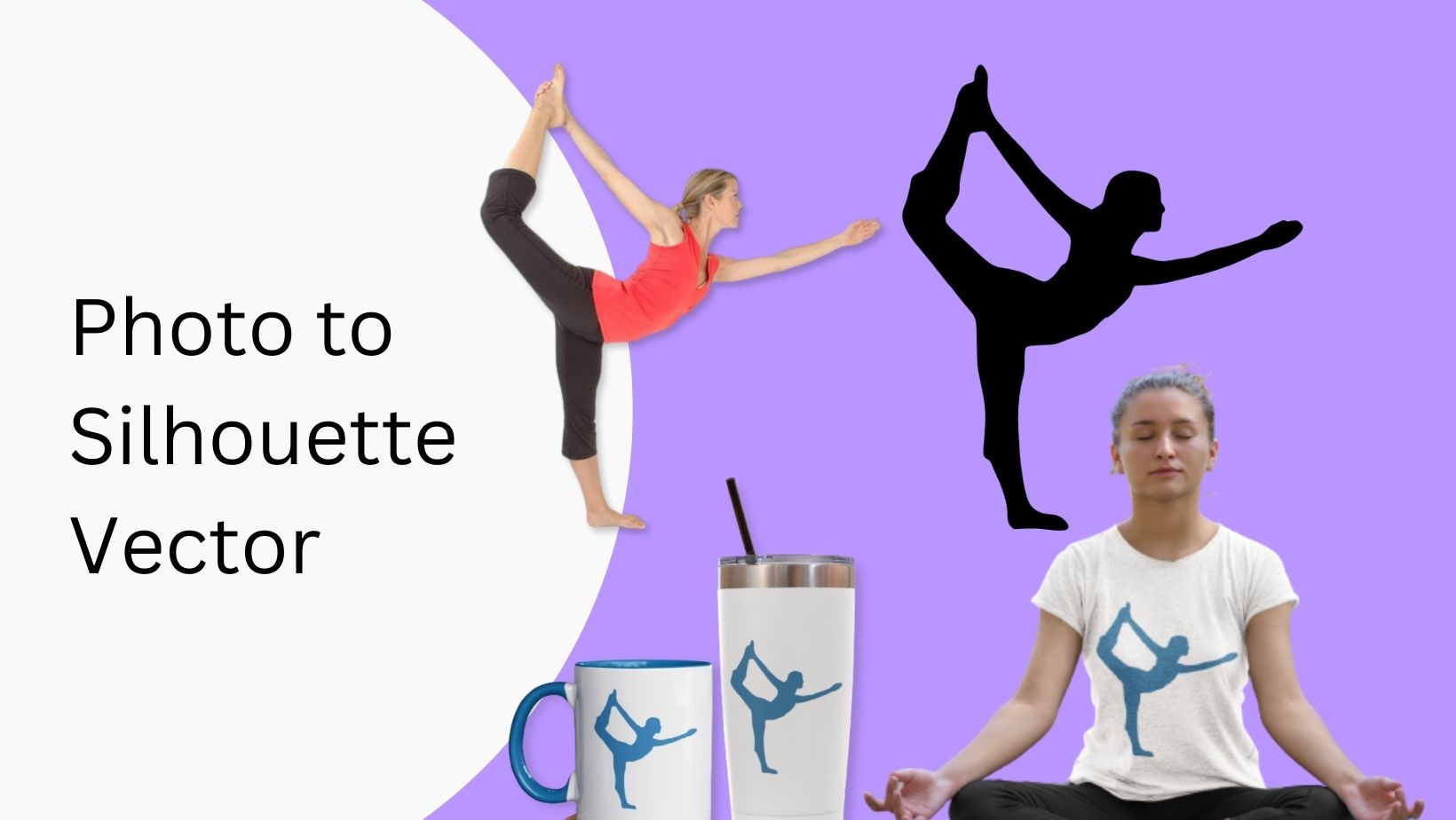 How does it work?
Image to Silhouette conversion works for all PNG images with a transparent background. You can either choose an image without a background or you can remove the background of your images using remove.bg In most cases images with white background also work fine and converts well. You can play around with the brightness and clean settings sliders to check if you get a clean silhouette output. Download the output file as a vector SVG. You can also download the output file in other popular image formats like png or jpg.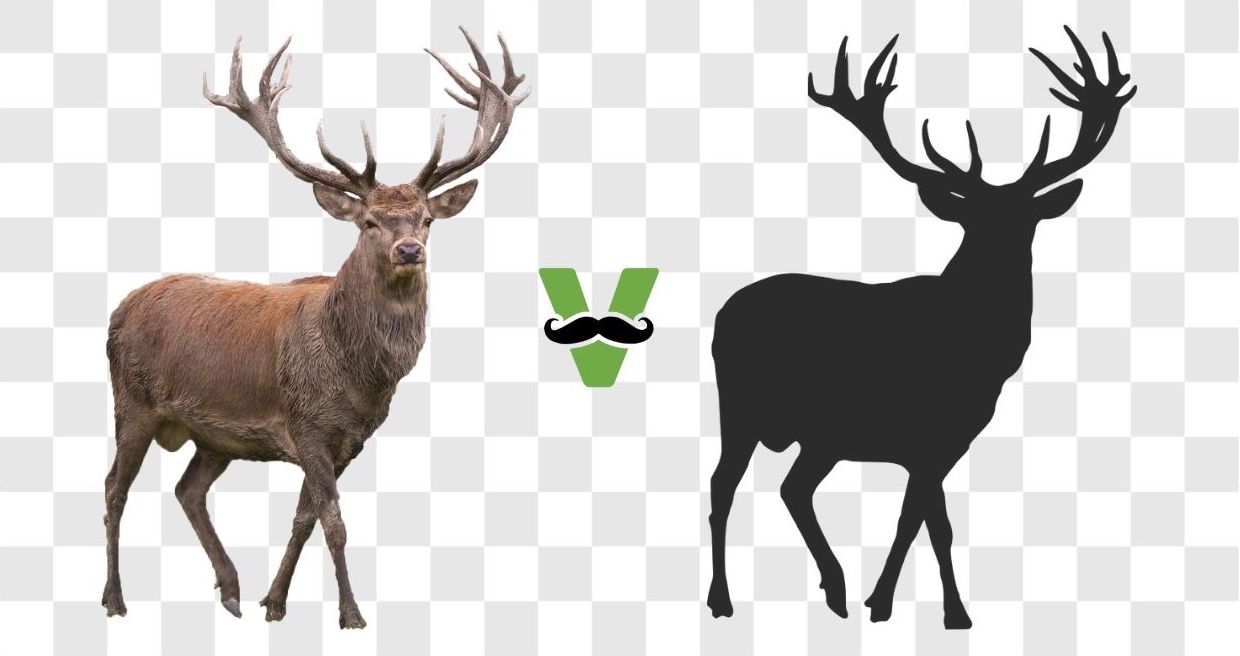 What is Silhouette?
A Silhouette represents a solid shape of a single color usually black with its boundaries matching the outline of the images of a person, animal, object, or scene. This can be used on the web and in print. This can be easily done with the help of Silhouette Generator. This online silhouette maker can be used as Family silhouette generator, Black silhouette maker, Face silhouette make, Black and white silhouette maker 
What is a Silhouette Image?
A Silhouette Image is a dark image against a lighter background of a person, animal, object, or scene. They are one type of art like sketches and paintings or cutouts of portraits from the sunlit background.
Uses of Silhouette
Fashion and Fitness: It is used in fashion and fitness to describe the outline of the subject from a different angle, as required in the fashion industry either clothed or unclothed. This industry started referring to silhouette in the early 1910s. A number of physical fitness centers and gyms used silhouettes in their name or advertising.
Identification: In some cases, photographs are very useful in setting things up clearly so that the general population can understand them. The utilization of silhouettes is very common in a variety of fields. Silhouettes are widely utilized in traffic signs. They are also used to identify particular geographical features, such as sculptures or maps, as landmarks in countries or cities. They are frequently used in forensics to identify identifiable items such as trees and butterflies.
Journalism: For open-ended interviews, some people desire to include their face with a blurred background to shield themselves and the general public from their personal details. This is something they decide to do if the staffers may be in danger for revealing for certain that the individuals have been interviewed.
Computer Modelling: Computer-vision researchers have been able to build computer-based models for perceiving and creating 3D shapes on the basis of single or multiple-view positioned images or silhouettes.
Business Documents: Silhouettes are also used to create images that serve as business documents. Photos that resemble slaves have been utilized to produce documents like bills of purchase in order to recognize them individually and to differentiate between different people.
Military Usage: Silhouettes of ships, planes, tanks, and other military vehicles are used by soldiers and sailors for learning to identify different crafts.
Firearm Targets: Military, police, and civil firearms training are often improved with human silhouette targets.A type of silhouette that was designed specifically for target practice, like those used by the National Rifle Association, is called metallic.
What are the different Silhouette machines?
The different latest silhouette machines available are: Silhouette Cameo 4, Silhouette Portrait, Silhouette Mint, Silhouette Alta.
Which is better, Cricut or Silhouette?
Individual preferences, budget, and how you're using the cutting machine all impact the features you need from your cutting machine. The Silhouette Cameo 4 has greater cutting power than the Cricut Maker 3, for example, but the Cricut Maker surpasses that with quicker speeds and can provide a cleaner edge. The Silhouette Cameo 4 is ideal for fabric cutters because of its larger size.
Using Cricut machines is generally more straightforward than using Silhouette machines, and they have a larger variety of accessories, tools, and additional machines such as the Cricut EasyPress 2 and the Cricut Mug Press. Note that the Silhouette machine permits greater customisation, with changes made on the device itself.
Which is easier to use Silhouette or Cricut?
We have found Cricut Design Space is much easier to use that Silhouette's app, Silhouette Studio. This is so because it's a simpler software. In the long run, if you're keen on doing more original designs and complex projects you will find Silhouette Studio comes into its own. Silhouette Studio is a deeper design app.
How long do Silhouette machines last?
The Silhouette machines will last for years but the lifespan of the blade is about 6 months and can vary widely by usage.The premium blade which is made of "high-performance" tungsten alloy will last up to 3 times longer than the basic cutting blade.
What all can you make with a Silhouette CAMEO?
There are number of things that you can make with a Silhouette Cameo. Some of them are:
Etched glass projects
Greeting cards
Iron-on designs for Tshirts, Towels and more
Gift boxes
Party decorations
Temporary tattoos
Stickers
Magnets
Stencils
Labels
Shadow puppets
Garlands
Banners
What the Silhouette machine can cut?
The Silhouette machine can cut the following things:
Paper
Cardstock
Adhesive Vinyl
Heat Transfer Material
Tattoo paper
Magnet paper
Wood paper
Vellum
Fabric
Felt
Faux Leather
Sticker paper
Shrinky Dink sheets
Can I use a Silhouette with my phone?
Yes, you can use a Silhouette with your phone by installing a new mobile app, called Silhouette Go. It makes the device you use for your Silhouette devices and projects easily accessible from your smartphone or tablet. You can extend the functions of your Silhouette machine without your computer to use this app with your tablet or smartphone. This new app works with Android devices as well as iPhones and iPads.
Also, explore the
Image to Vector
,
Art Vectorize
and
Photo to Outline
here.