Vectordad brings a free-to-use online app to create high-quality pillow mockups. The pillow mockup generator comes with a free online product designer application where you can add your designs or photos on top of the product which uses smart object layers. Upload your photo, graphic, or logo in PNG or SVG format. Once uploaded, the photo, graphic, or logo is directly added to the product stage. If PNG, you can change the color and opacity. Once you are done designing, you can download the high-quality mockup file of the tumbler as a jpeg, png, pdf, or SVG.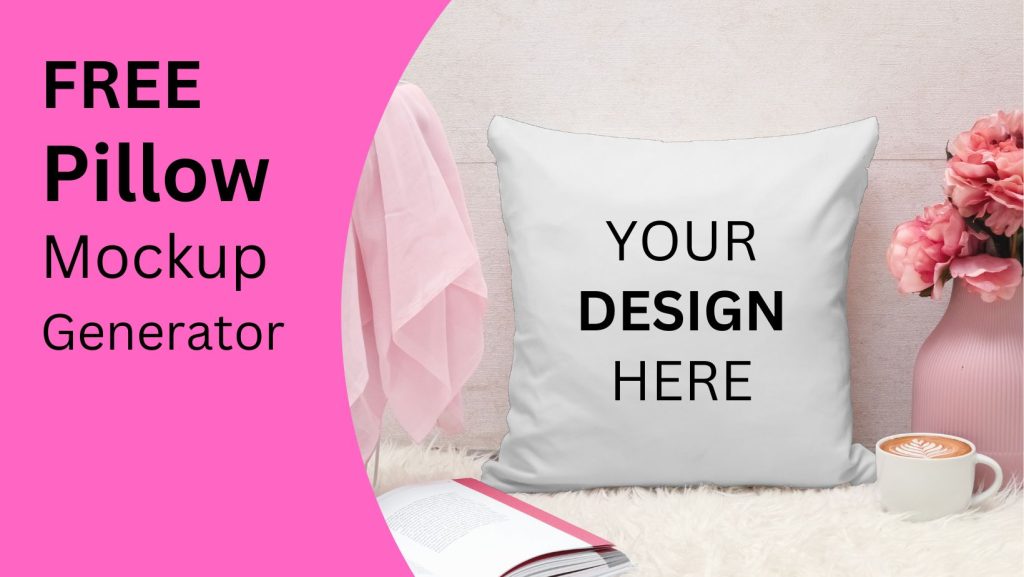 FAQ
How can I generate a mockup for my sublimation pillow cover mockup design?
You can use paid services like placeit.net or buy or download PSD files to design mockups using Photoshop. Vectordad provides you with an online application that works on your browser to design mockups for your wine tumbler, wine glass, wine bottle, tumblers, mugs, and more absolutely for free.
Design using the DIY easy-to-use online application and download high-resolution image output. The application is free and provides unlimited downloads.
Can I use the mockup outputs on my eCommerce website?
Yes, you can use the mockups to showcase your designs on your eCommerce shop or blogs or on social media pages.
Can I use the output photo for commercial use?
You can use the output for unlimited commercial and personal use but you cannot sell the images or files associated with the application as it is.
Other Mockups