The online doormat mockup generator comes with a free online product designer app where you can configure the doormat according to your need. Upload your graphics in PNG or SVG format. Once uploaded, the graphics directly gets added to the product stage. If PNG, you can change the color and opacity. Once you are done designing, you can download the high-quality mockup file as JPG, PNG, PDF, or SVG.
Doormat Mockup with White Shoes
The mockup comes with a plant at the top left corner and a pair of white shoes at the bottom right corner of the doormat mockup.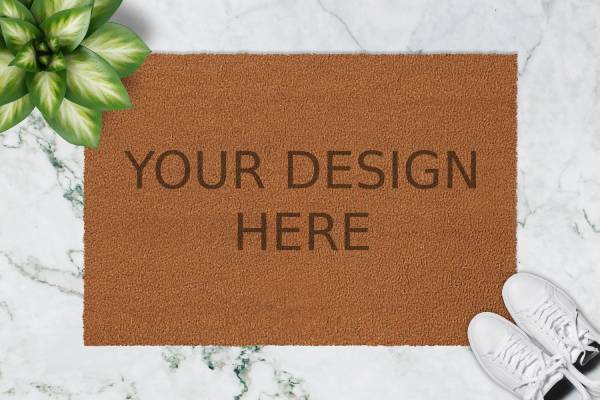 FAQ
Can I use the images for commercial use?
Yes, you can use the output images for any commercial purpose. Re-distribution of any kind is not allowed.
Where can I use the output images?
You can use the doormat mockup generator to list and sell your designs on marketplaces like Etsy or Designbundles
How many mockups can I create?
You can generate and download unlimited mockups.