The online t-shirt mockup application comes with a free online product designer app where you can configure the t-shirt according to your need. Upload your t shirt design in PNG or SVG format. Once uploaded, the design is directly added to the product stage. If PNG, you can change the color and opacity. Once you are done designing, you can download the high-quality mockup file as JPG, PNG, PDF, or SVG. You can even print the output directly from the app. Just a few clicks and you are ready with the t shirt mockup.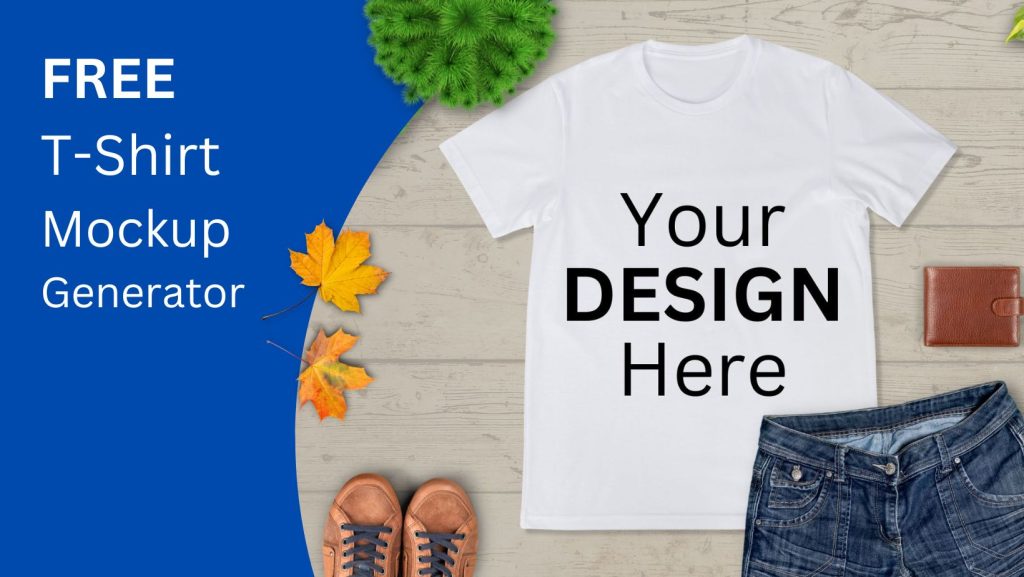 Uses of t shirt mockups
A t shirt mockup is a virtual model of how your final product will look like. With t-shirt printing processes like screen printing, digital printing, sublimation, or vinyl heat press, it is always a great idea to share the mockup designs before finalizing them for the printing process. You can use the t shirt mockups to share with the team, or customers to get feedback on the product concept. You can also share the mockup pictures on your blog or eCommerce website to showcase the designs. You can even use the mockups to sell digital downloads on marketplaces like Etsy or DesignBundles.
FAQs
Is the T-shirt Mockup Generator free to use?
Yes, unlike other paid mockup generators like placeit.net, the t-shirt mockup app is absolutely free to use. This is an online application that runs on a browser. You can preview the mockups directly on the browser using the application interface, customize the designs and then download the output. No need for high-end complex software like photoshop and illustrator.
Can I use the final output of the mockup for commercial use?
Yes, you can use the high-quality mockup output for personal and commercial use. You cannot resell the files associated with the application. You can use the t shirt mockups to showcase your products on your online store or your blog or website.
Do you have a 3d mockup maker for t-shirt?
Yes, we have a 3d animated mockup generator for the t-shirt.