Women have been making significant contributions to society for centuries, and their words of wisdom have been inspiring generations. Women's sayings and quotes often reflect their experiences and struggles, as well as their hopes and aspirations. From powerful activists to celebrated artists, women have a wealth of knowledge to share, and their words can serve as a source of encouragement, motivation, and strength.
Free Women's sayings and quotes (Cricut designs, SVG files, and clip art for crafters and DIY projects). Use these women's sayings and quotes on t-shirts, cups, caps, tumblers, wall art, etc.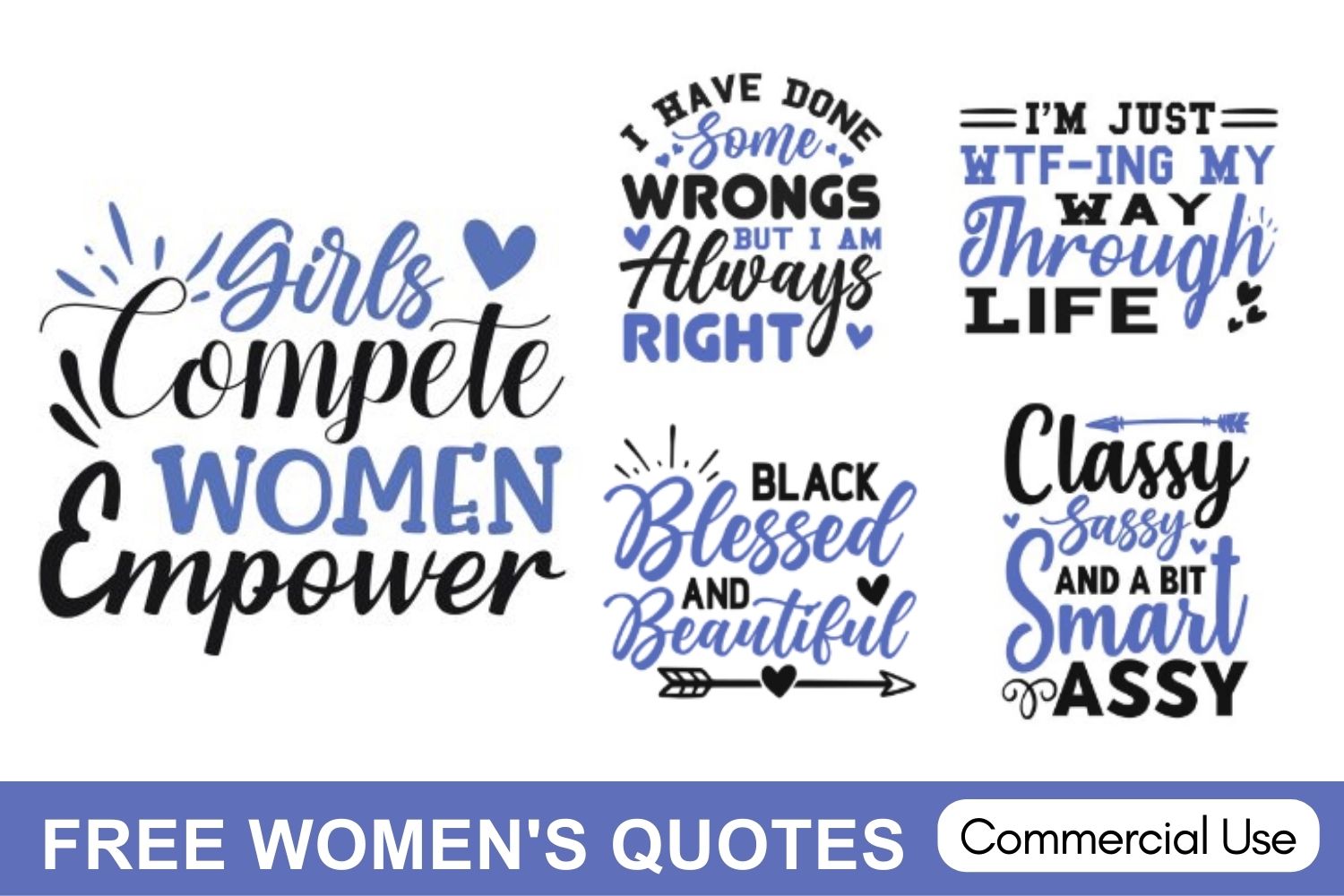 Women's sayings & quotes are often used in various forms of design, such as SVG designs and cliparts. Some of the common uses of these designs include:
T-shirts and apparel: Women's sayings and quotes can be incorporated into t-shirt designs and other forms of clothing, serving as a powerful statement of the wearer's values and beliefs.
Wall art: Inspiring quotes from women can be used as wall art, adding a touch of inspiration to any room in the home or office.
Greeting cards: Women's sayings and quotes can be used on greeting cards to add a meaningful message for the recipient.
Stickers and decals: These designs can be used as stickers or decals for laptops, notebooks, or other personal items.
Social media graphics: Women's sayings and quotes can be used as graphics on social media platforms, spreading inspiration and positivity to a wide audience.
More Women's Sayings & Quotes (Free Cricut SVG Designs & Cliparts)
Mockup Designs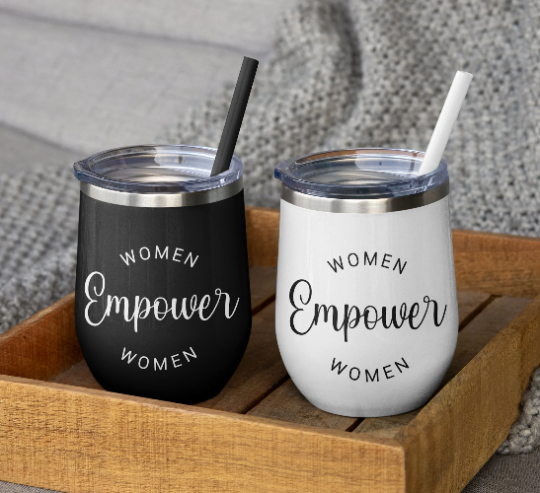 Women's Sayings & Quotes (Cliparts and Cricut SVG Designs)
Use these templates and patterns to decorate paper goods, cutting, notching, embossing, and drawing numerous materials. Use special personalized designs for your home and garden, retail stores, write-ups, and even online selling. Use these printable quotes and sayings, SVG files, and also coloring books and coloring sheets, standard-definition videos, eating utensils, cutting projects, kid jobs, laser cutting, needlecrafts, preschool printouts, quilting, garment decoration, sewing, scrapbooking, sign art, shirt decoration, t-shirt decoration, tumblers, wallpaper, wall paintings, weddings, and woodworking projects are among the major categories in this list of things that we can decorate. Fonts, designs, patterns, templates, stencils, clipart, .svg files, and vector-based cut files work with Cricut cutting machines, Silhouette cutting machines, and Brother cutting machines.
You can use these types of media to cut out your designs: cardboard, cardstock, canvas, construction paper, felt, foam, leather, notebook paper, paper, parchment paper, photo paper, plastic, poster board, vinyl, wax paper, wrapping paper, wood, and many other types.
Related designs