Free meal planner printable templates are a great tool for individuals looking to organize and plan their meals for the week. These templates provide a simple and effective way to plan out healthy and balanced meals, taking the guesswork out of meal preparation. With a range of options available, users can choose a template that suits their individual needs, including options for specific dietary requirements, such as vegan or gluten-free. The templates typically include spaces to record breakfast, lunch, dinner, and snacks for each day of the week, making it easy to ensure a diverse and nutritious diet. In addition, many templates also offer suggestions for recipes, ingredients, and meal ideas, making meal planning even easier.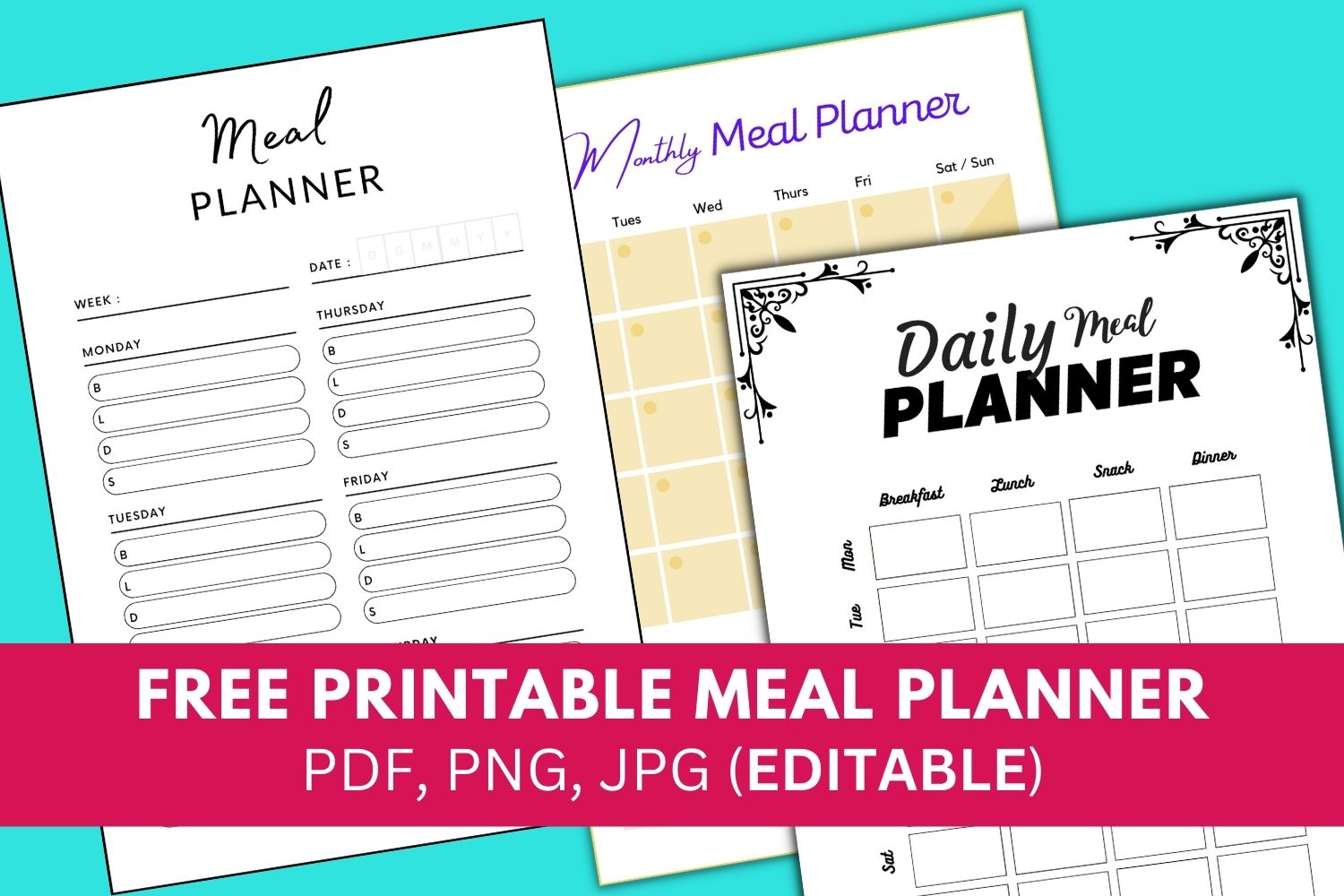 With a free meal planner printable template, individuals can save time and effort while ensuring they have a well-planned and nutritious diet.You can download free printable organized meal planners templates in a wide variety of formats such as PDF, PNG, JPG, and SVG.You need to choose the one that best fits your needs, depending on the type of information you want to include in your list. Download your free meal planner by selecting either "PDF format" "PNG format" "JPG format" or "SVG format". Also, you can directly print to your printer the meal planner and also can add images to look better by clicking the "click or drop images here" button.
Free Printable Meal Planners Templates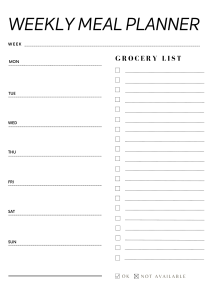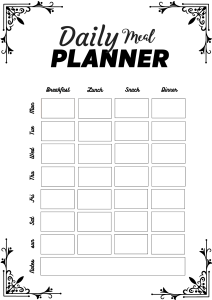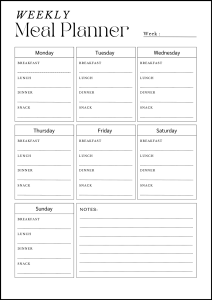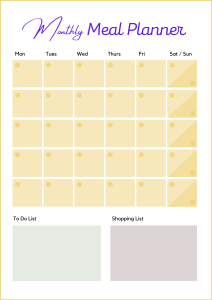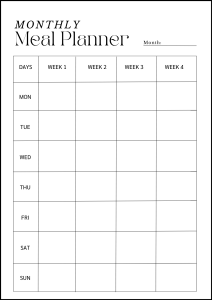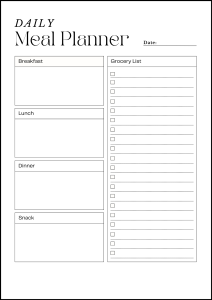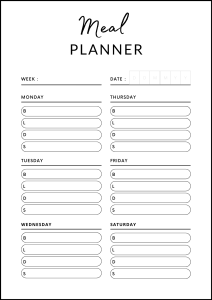 Frequently Asked Questions(FAQs)
What are free printable meal planners?
Free printable meal planners are pre-designed templates that you can download, print and use to plan your weekly or monthly meals. They usually include sections for breakfast, lunch, dinner, and snacks, as well as space for writing down the grocery list.
How do I use a free printable meal planner?
To use a free printable meal planner, simply download the template you like, print it out, and start filling in your meal plan for the week or month. You can write down the dishes you want to prepare for each meal, make a grocery list, and use it as a reference when cooking.
Where can I find the free printable meal planner templates?
You can easily find the free printable meal planner templates from the meal planner maker application from vectordad.
Can I customize the free printable meal planner templates?
Yes, you can customize the free printable meal planner templates to fit your specific needs. For example, you can add your own headers or logos or images.
Can I use the free printable meal planners for commercial purposes?
It depends on the license of the free printable meal planner template you are using. Some templates may be offered for personal use only, while others may allow for commercial use. Make sure to check the license agreement before using a template for commercial purposes.
Are there any free meal planner apps that I can use?
Yes, the application from vectordad is totally free to use.
Other printable signs