Free printable butterfly templates, patterns, svg files, stencils, silhouettes and clip art designs.Butterfly templates are a type of stencil or pattern used for creating butterfly-shaped designs. They can be used for a variety of craft projects, including scrapbooking, card-making, and decorating.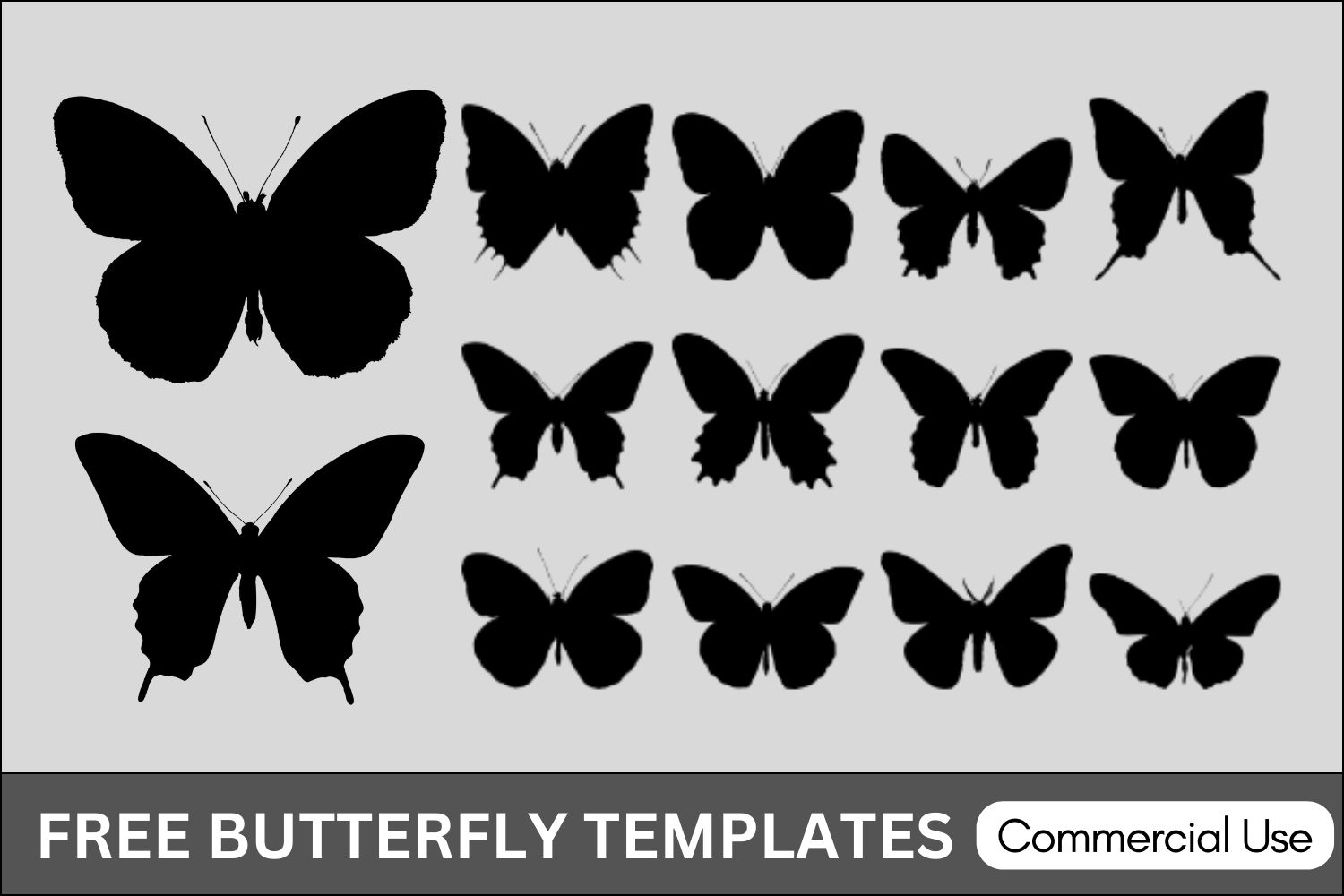 Using butterfly templates you can add a touch of whimsy to your crafts. They can be used to create beautiful embellishments for scrapbook pages or to add interest to homemade cards. With a little creativity, butterfly templates can also be used to make unique decorations for parties, weddings, or other special events.
Butterfly Templates (Free Printables, Stencils, Silhouette)
Uses and Types of Materials
You can utilize these patterns, stencils, templates, models, and shapes for creating other unique objects or sublimation. With these designs you can create your own craft personalized, custom projects for your home, or even for selling online or at craft shows. These versatile designs are perfect for coloring pages and sheets, crochet patterns, drawing and painting, SVG files for Cricut and Silhouette machines, hobbies, holiday crafts, iron-on designs, kid crafts, laser cutting, needlecrafts, preschool printables, quilting, sewing, scrapbooking, sign making, string art (nail art), wall art, wedding crafts, woodworking projects, and other delightful DIY arts and crafts. Now create and make something truly special with these wonderful design resources!
These printable patterns can be easily transferred onto an array of materials, such as cardboard, cardstock, canvas, construction paper, fabric, felt, foam, glass, leather, metal, notebook paper, paper, parchment paper, photo paper, plastic, plexiglass, poster board, rubber, steel, vinyl, wax paper, wrapping paper, wood, and so many other types of materials. Experiment with different mediums and let your imagination soar as you create stunning projects that reflect your unique style and vision.
See more related patterns, Cliparts, SVG files. Download for FREE and use it for personal and commercial use.
Butterfly templates can be used on a wide variety of materials, depending on the project and the desired effect. For example, paper and cardstock are great for creating flat butterflies for scrapbook pages or cards, while foam sheets and felt can be used to create 3D butterflies for decorations or mobiles. Fabric and vinyl can be used to make iron-on or adhesive-backed butterflies for clothing or accessories, while wood, metal, and plastic can be used for more durable or decorative purposes. Even glass and ceramic can be used for creating unique butterfly designs on decorative plates or other home decor items.