Free printable list templates, such as to-do lists and grocery shopping lists, are an incredibly helpful tool for organizing your daily tasks and ensuring that you don't forget anything important. These templates are available in a variety of formats, including PDF, and can be downloaded and printed out for use at home, work, or on the go.
To-do list templates are a great way to keep track of all the tasks you need to complete in a day, week, or month. They typically include spaces for you to write down the task, the deadline, and any additional notes or details you need to remember. Some templates even have checkboxes so you can easily mark off tasks as you complete them, giving you a sense of accomplishment and progress.
Grocery shopping list templates are another popular type of list template. These templates allow you to write down all the items you need to buy at the grocery store, making it easy to ensure you don't forget anything important. Many templates are organized by category, such as produce, meat, and dairy, making it even easier to navigate the store and find what you need.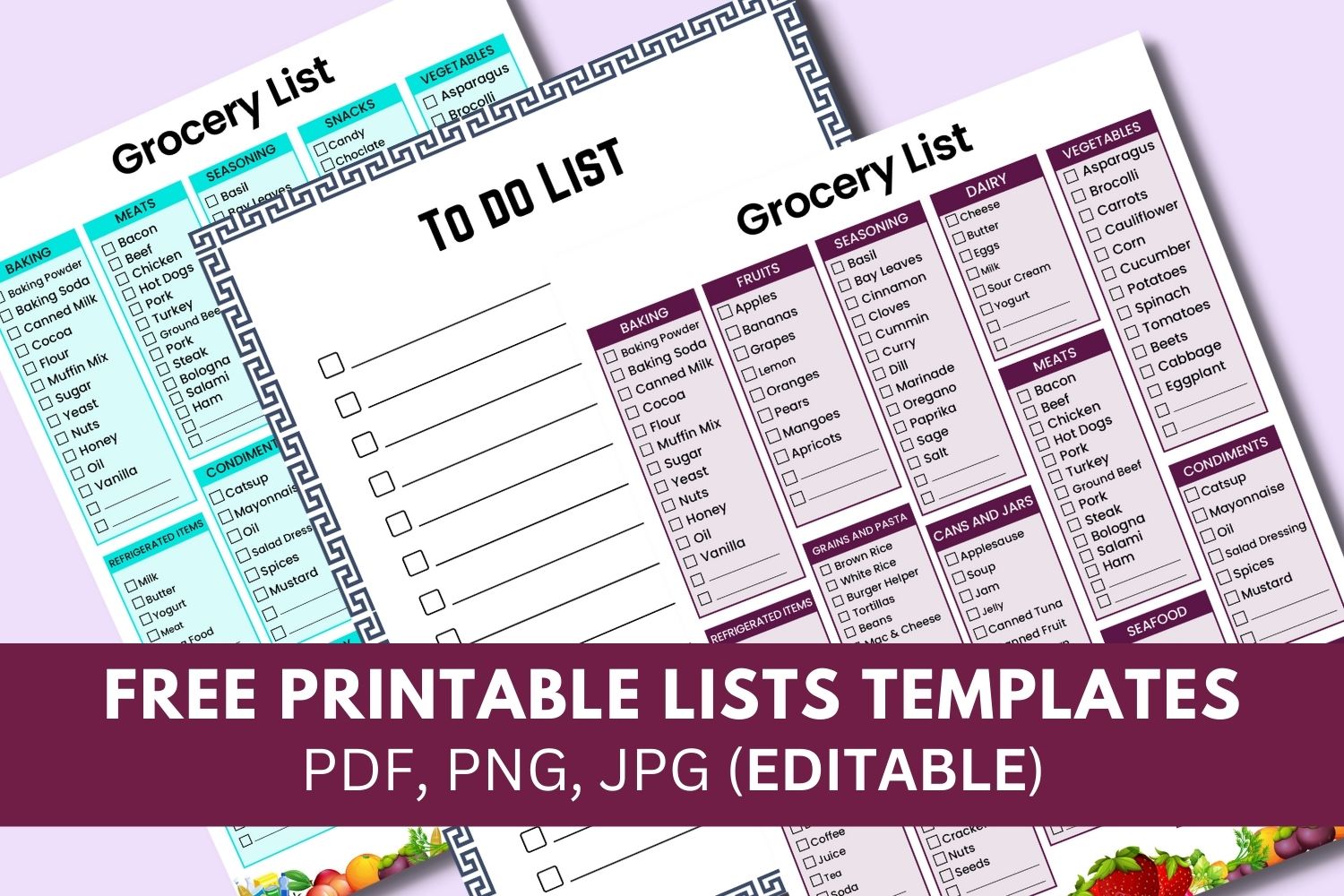 Additionally, printable list templates are an eco-friendly alternative to using paper notepads or sticky notes. Instead of throwing away used paper, you can simply print out a new template when you need it, saving both money and resources.
In conclusion, free printable list templates are an incredibly useful tool for organizing your daily tasks and ensuring you stay on top of everything you need to do. With a wide range of templates available for download in PDF format, you're sure to find one that fits your needs and makes your life a little bit easier.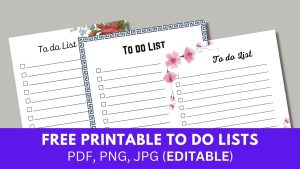 Printable To Do List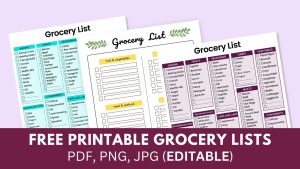 Printable Grocery List
Uses and Types of Materials
These patterns, stencils, templates, models, and shapes can be incredibly helpful guides when creating other objects or transferring designs. You have the freedom to create personalized, custom projects for your home, craft shows, or even for selling online. The possibilities are truly endless; these designs are fantastic for coloring pages, crochet patterns, drawing and painting, svg files for cricut and silhouette, svg cut files, hobbies, holiday crafts, iron-on designs, kid crafts, laser cutting, needlecrafts, preschool printables, quilting, sewing, scrapbooking, sign making, string art (nail art), wall art, wedding crafts, woodworking projects, and other DIY arts and crafts.
To make things even easier, you can transfer these printable patterns onto a wide variety of materials, such as cardboard, cardstock, canvas, construction paper, fabric, felt, foam, glass, leather, metal, notebook paper, paper, parchment paper, photo paper, plastic, plexiglass, poster board, rubber, steel, vinyl, wax paper, wrapping paper, wood, and many others. Let your creativity flow and enjoy exploring all the possibilities!