Download your free printable November 2024 calendar. These calendars are simple to print and download, offered in PDF format. Take your pick from a range of designs and layouts to find the one that fits your preferences.
Utilize our printable calendar templates to stay organized with your appointments, deadlines, birthdays, projects, and more! Whether counting down to special events or tracking upcoming activities, these calendars are your go-to. Once printed, simply place them on the refrigerator and start jotting down notes and making plans.
Download your free printable November 2024 monthly calendar in PDF by selecting "PDF format".
Free Printable November 2024 Calendar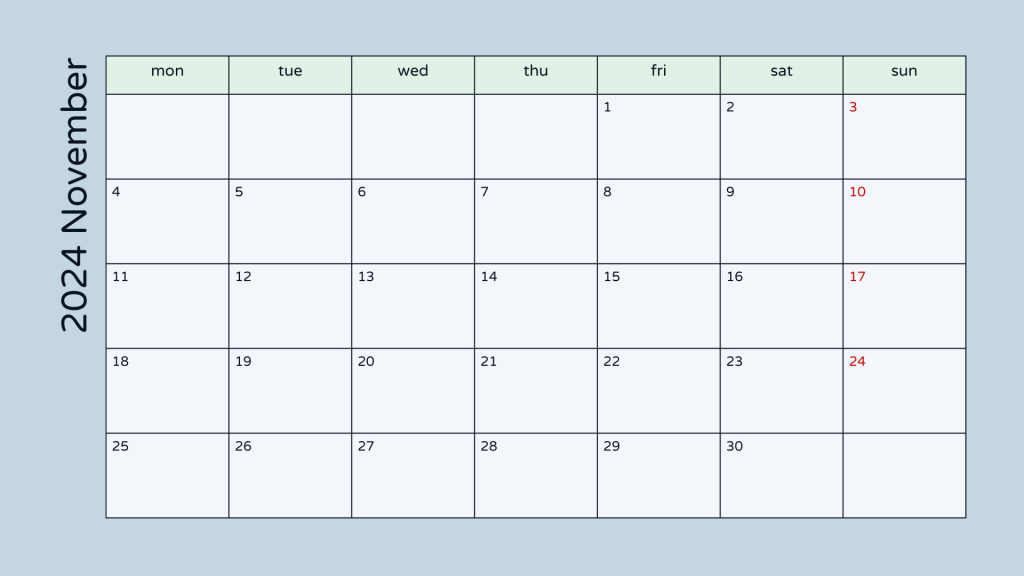 Monthly Calendar Printable November 2024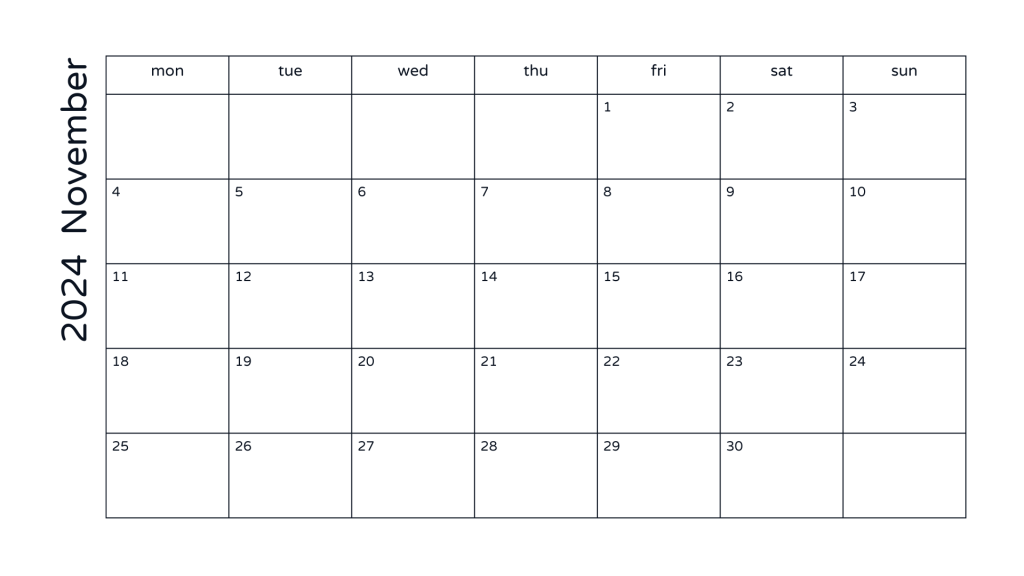 Make the most out of these printable calendars for all your time-related needs – from managing and scheduling to planning tasks, setting goals, and coordinating events. They provide a visual snapshot of your commitments and available time, helping you make smart decisions on how to use your time wisely. In a nutshell, these printable calendars are your buddies for organizing your life, managing time with ease, lowering stress levels, and boosting productivity. Cheers to a more organized and stress-free you!
More FREE Printable Paper, Math Charts, Worksheets, etc.
Keep things in order whether you're at school, home, or work, courtesy of adorable weekly planners and meal planners, along with printable calendars. Alternatively, stay on top of tasks with a to-do list, jot down your grocery lists, or financial planner with ease.
Also, discover a big selection of multiplication charts, multiplication tables, division charts, subtraction tables, addition charts, and hundred charts.