Silhouette is a manufacturer of electronic cutting machines and they produce products that aim to provide the best possible options for designing, crafting, and making all types of crafts. Silhouette cutting machines can generally cut a variety of materials including paper, vinyl, cardstock, iron-on heat transfer material, fabric, and many others. Silhouette provides the Test Cut feature where you can cut off a particular material in order to check whether it cuts successfully or not. Silhouette machines will surely make you feel the personalization you needed for your design. Silhouette machines are always in demand as it has always been one of the top picks by crafters for many years now. The modern generation prefers to customize their lives, so Silhouette can help. You can do all things from basic designs to complex projects, with the help of the Silhouette ecosystem.
All Machines by Silhouette
Silhouette has three cutting machines, one 3D printer, and one stamping machine available in the market: Cameo, Portrait, Curio, Mint, and Alta. Silhouette cutting machines are available in various sizes, features, and capabilities of the latest cutting machines.
Cameo
This is surely one of the top models available in the market with some great features to enhance the quality of the design you desire. It also offers a Bluetooth and USB connection. It also has some high-end accessories like Kraft Blade(for cutting thicker materials like craft foam, balsa wood, and leather), Punch tool, and Rotary blade(for cutting materials like fabrics, leather, and wool). It provides more speed and power than other machines, by Silhouette. It is available in classic white, midnight black, and blush pink.
Cameo 4 is Silhouette's latest, strongest, and fastest and provides the best user experience. It is also the successor to the popular Cameo 3 and provides a lot of impressive upgrades.
Pros
It's a professional-level machine, super versatile, and provides a lot of color and size options.
Available at 299$, it is one of the best deals available.
Cons
Dual tool carriage is a little inefficient.
It's a great deal but still not as good as its biggest competitor – The Cricut Maker.
Portrait
Portrait has the ability to cut over 100. It can cut up to about 8 inches, with wide by 10 ft long materials. The best feature of Portrait is that it is small in size, so it's portable and handy for use and it's great for you to use it anytime and anywhere. Portrait supports Bluetooth technology and is compatible with the Auto blade. It provides some really great high-end technology and is smaller and cheaper than its flagship machine, the Cameo. It's been designed to cut materials for small projects and is considered perfect for crafters who cut stickers and cards. It can cut materials up to 8 inches wide and 70 ft long. Portrait 3 surely gives a tough fight to its biggest competitor, the Cricut Joy.
Pros
It's a mini version of Cameo 4, which provides an auto blade and automatic tool detection facility.
It is Compact and portable, considered ideal for sticker and card making.
Cons
No dual carriage, which means it can do only one thing at a time, either cutting or drawing, therefore taking double the time of Cameo 4.
Curio
Curio is one of the most specialized machines by Silhouette. The specialty of Curio is that it can handle things like wood, metal, and chipboard, which is not easily possible in Cameo and Portrait. A curio is also a cutting machine, but its main focus lies in embellishments and details. Curio is the only Silhouette machine that can unlock etching, debossing, embossing, and metal stippling in the Silhouette design software.
Pros
It gives four unique functions: stippling, etching, debossing, and embossing.
It provides dual carriage and cuts 2 mm thick material with a deep-cut blade.
Cons
It does not provide Bluetooth connectivity.
Mint
Mint is the most innovative product of Silhouette. The Mint is a custom stamp Maker. It is a small machine and takes up roughly the same amount of desk Space as your smartphone. It is powerful enough to create stamps sized anywhere from the size of a postage stamp to the size of a card. With Silhouette Mint, you can make custom stamps quickly and easily. The Mint uses thermal printing to create 3D reliefs of your design, making even the most intricate details available. Finally, it is a very little machine that can be too useful for small to medium-level work like gift tags, logos, cards, and more. It can be surely taken as a good investment and the machine is user-friendly as well.
Pros
It provides fast and quiet operation and has a user-friendly design program.
It has a reusable base, reinking is also available.
Cons
The inking process Is a bit messy, and can potentially waste ink.
Alta
Silhouette Alta plus is an upgraded version of Silhouette's first 3D printer, Alta. It can create custom 3D objects. The majority of 3D printers are expensive, especially for newcomers, and they require you to assemble them. The Alta comes pre-assembled, pre-calibrated, and ready to work. It is available at a very average price of 300$.
Pros
Alta is a great choice for beginners getting into 3D printing as it is a small investment and has a user-friendly interface.
Cons
It requires plugging into a computer during the time of printing, as it does not support a USB or micro USB port.
| | Cameo 3 | Portrait | Curio | Mint | Alta |
| --- | --- | --- | --- | --- | --- |
| Price($) | 300 | 200 | 250 | 130 | 270 |
| Dimension(in inches) | 22.44*7.68*6.69 | 16.2*5.5*4.4 | 5.5*17.25*7 | 2.25*4.75*3.25 | 9.87*9*18.75 |
| Weight(in kg) | 4.7 | 1.6 | 2.4 | 0.3 | 4.4 |
| Bluetooth availability | Yes | Yes | No | No | No |
| Cutting mat(in inches) | 12.75*13 | 9*13.5 | 8.5*6 | 12*12 | 8.5*11.5 |
Best blade for Silhouette
Silhouette has five blades which are made of a tungsten alloy that is extra sharp and durable and offers different features.
You can buy blades for your silhouette machines directly from the Silhouette main website.
1. AutoBlade — It is a self-adjusting blade that can cut paper and cardstock and is best suggested for Cameo 3.As the name suggests, here you actually do not have to do anything, the machine will give the best-recommended cut settings.
Type A AutoBlade is available at
silhouetteamerica shop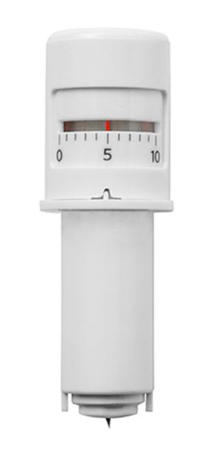 Type B AutoBlade is available at
silhouetteamerica shop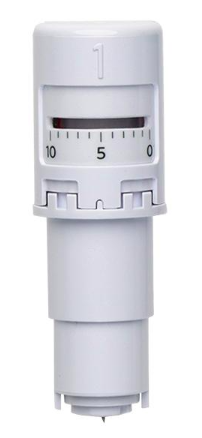 2. Deep-Cut Blade — It is the only blade that has a cut depth of 2mm and is considered perfect for thin craft foams, felts, and some other materials. It is technically for the Curio model but can be used for Cameo as well.
This Deep-Cut Blade is available at silhouetteamerica shop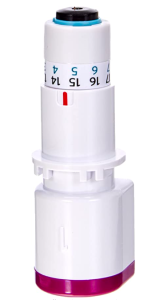 3. Fabric Blade — This can only cut fabric material and it is compatible with all models of Silhouette.
4. Ratchet Blade — It has a cap to adjust blade settings and can also make thousands of cuts before replacing.
This Ratchet Blade is available at
silhouetteamerica shop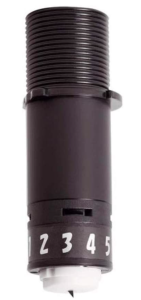 5. Premium Blade — It has 3 times the life of a ratchet blade and it can also cut all types of paper and cardstock.
This Premium Blade is available at silhouetteamerica shop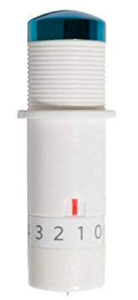 Best Mat for Silhouette
You must always prefer the Silhouette mats as they are made keeping in mind how the Silhouette cutter works. If you are looking for a good quality and long-lasting mat, thicker and more sturdy then there are a lot of options available. Each has its own characteristics based on your needs, material size, and budget.
Some top-quality mats are Nicapa Mats, and Miss Kate cuttable Mats.
Silhouette Mats are available at silhouetteamerica shop
Where to buy a Silhouette Machine
Silhouette machines are available on Silhouette's main website and also on online marketplaces like Amazon. We have provided links of all the different types of Silhouette machines available in the market.
1. Cameo — It is available at: Silhouette's main website and Amazon

2. Portrait — It is available at: Silhouette's main website and Amazon

3. Curio — It is available at: Silhouette's main website

4. Mint — It is available at: Silhouette's main website and Amazon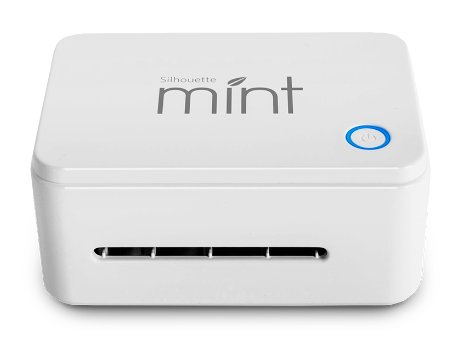 5. Alta — It is available at: Silhouette's main website and Amazon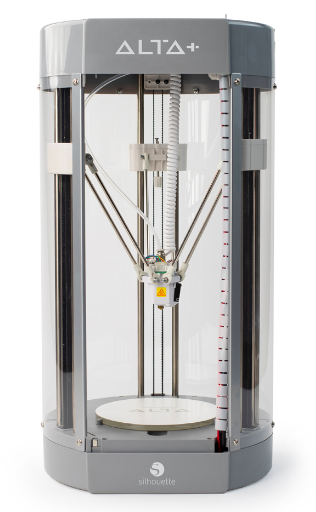 Frequently Asked Questions
What does a Silhouette Machine do?
Silhouette is a craft cutting and DIY machine which uses a blade to cut over 100 materials, including paper, cardstock, vinyl, and fabric up to 12 inches wide.
Can a Silhouette machine cut wood?
Yes, it can, you just need a 3mm Kraft Blade which is exclusively designed for Cameo 4, and can cut thicker and denser material like wood, chipboard, or even leather.
Do you need a Computer for a Silhouette?
Yes, it's necessary to have a computer to use a Silhouette Machine, be it Cameo, Portrait, or Curio. You will need to use the Silhouette studio design software for designing stuff, and that's only possible with a computer.
What is better: Cameo 4 or Cricut Maker?
It's a very tough competition between the two. Surely, Cameo 4 is more powerful than the Maker. But owing to its versatile nature and more cutting tools, Cricut Maker takes the edge. Also, Silhouette Studio is better than Cricut Design Space, but Design Space provides a more user-friendly environment and also allows you to upload SVG for free.