Presenting you with some Cat templates Free stencils, printables, cliparts and silhouettes for crafters and DIY projects.Cats have been a beloved animal companion for humans for thousands of years. In modern times, they've become popular subjects for art, including digital art created with SVG. These designs often use simple lines and shapes to create a minimalist image of a cat, which can be used for a variety of purposes, such as logos, website icons, or as part of a larger illustration. These designs often use a combination of shapes, lines, and shading to create a more realistic or detailed image of a cat. Cat templates make a perfect match for creating fun and playful designs that capture the spirit of our feline friends.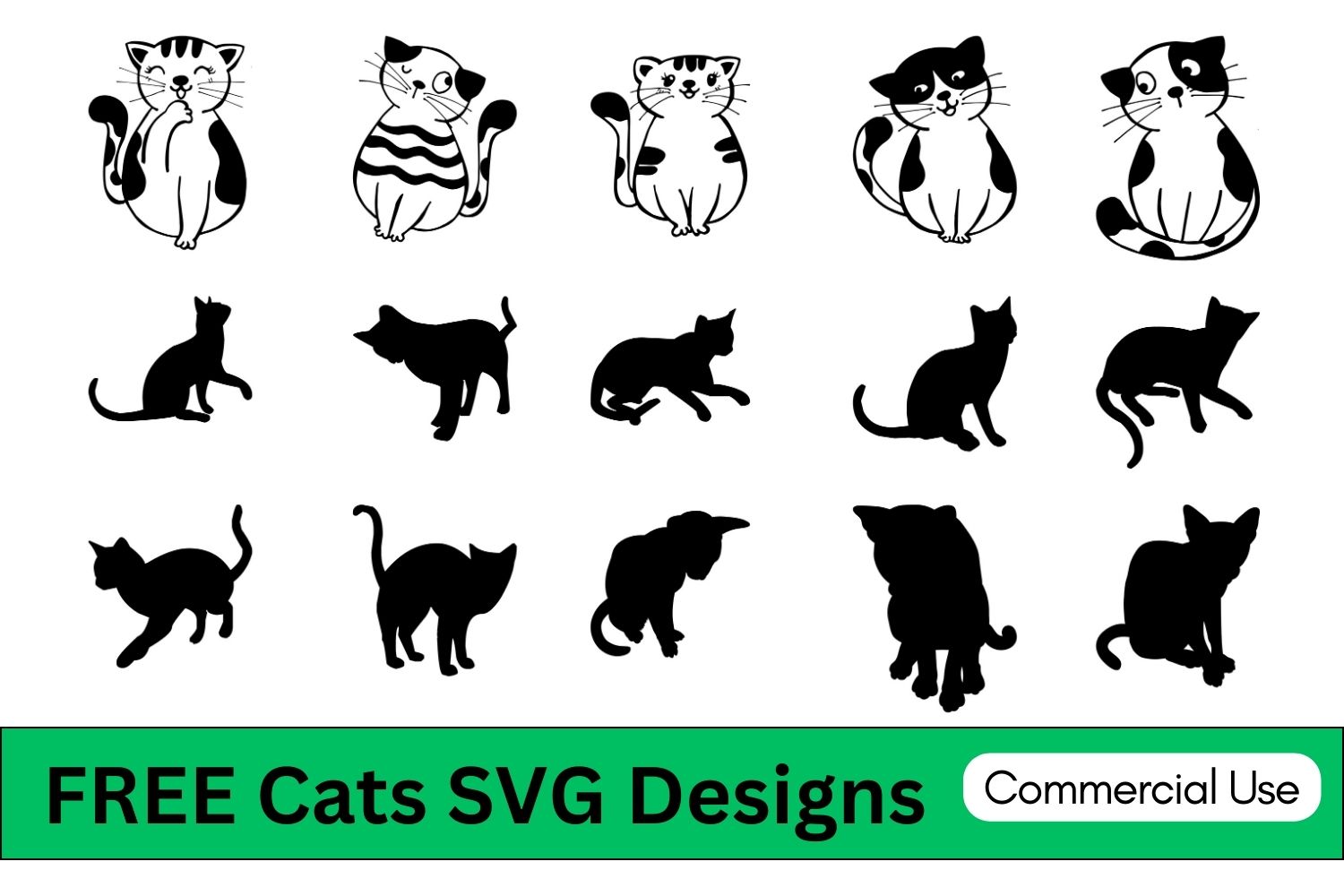 Free Cat Templates (Cricut designs, SVG files, and clip art for crafters and DIY projects) can be used to show different designs which can be simple yet attractive, such as Clothing, Paper, fabric and metal, stationery and many more.
Cat Templates
Uses and Types of Materials
You can utilize these patterns, stencils, templates, models, and shapes for creating other unique objects or sublimation. With these designs you can create your own craft personalized, custom projects for your home, or even for selling online or at craft shows. These versatile designs are perfect for coloring pages and sheets, crochet patterns, drawing and painting, SVG files for Cricut and Silhouette machines, hobbies, holiday crafts, iron-on designs, kid crafts, laser cutting, needlecrafts, preschool printables, quilting, sewing, scrapbooking, sign making, string art (nail art), wall art, wedding crafts, woodworking projects, and other delightful DIY arts and crafts. Now create and make something truly special with these wonderful design resources!
These printable patterns can be easily transferred onto an array of materials, such as cardboard, cardstock, canvas, construction paper, fabric, felt, foam, glass, leather, metal, notebook paper, paper, parchment paper, photo paper, plastic, plexiglass, poster board, rubber, steel, vinyl, wax paper, wrapping paper, wood, and so many other types of materials. Experiment with different mediums and let your imagination soar as you create stunning projects that reflect your unique style and vision.
See more related patterns, Cliparts, SVG files. Download for FREE and use it for personal and commercial use.
Cat templates designs can be used with a variety of cutting machines, such as Cricut and Silhouette, to create intricate and detailed designs on a wide range of materials. Whether you're a crafter, DIY enthusiast, or small business owner, Cats SVG designs can be a useful and valuable tool for creating unique and personalized designs.